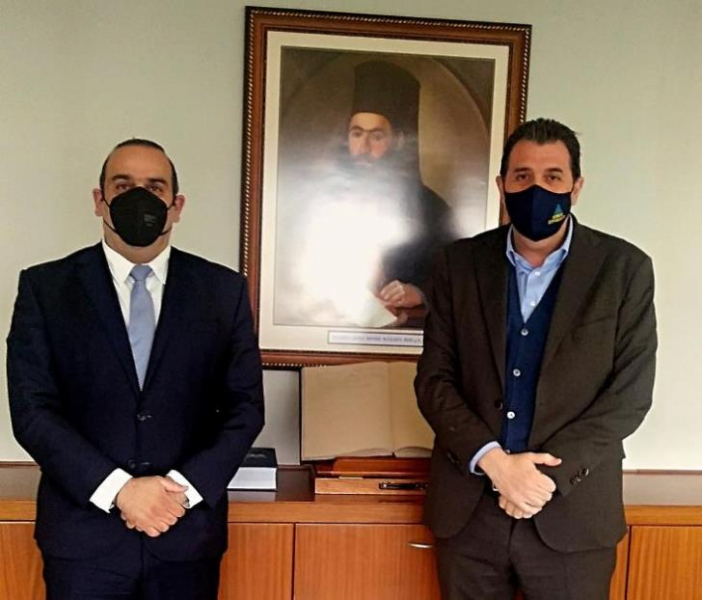 Insider / ΚΥΠΕ
The Minister of Transport, Communications and Works Giannis Karousos had a meeting today with the Mayor of Strovolos Andreas Papacharalambous.
According to an announcement by the Municipality of Strovolos, during the meeting issues were discussed, which fall under the responsibilities of the Ministry and in particular the infrastructure projects that are wheeled in the area of Strovolos, such as the upgrade of Tseriou Street, the construction of a bridge on Alexandroupolis Street and the road project. Argyroupoleos.
The Mayor of Strovolos also referred, as noted in the announcement, to the projects for which the Municipality of Strovolos can claim funding from the European Structural and Investment Funds in cooperation with the other urban Municipalities of Nicosia, while thanking the Minister for his timeless interest in the local issues of the Municipality.