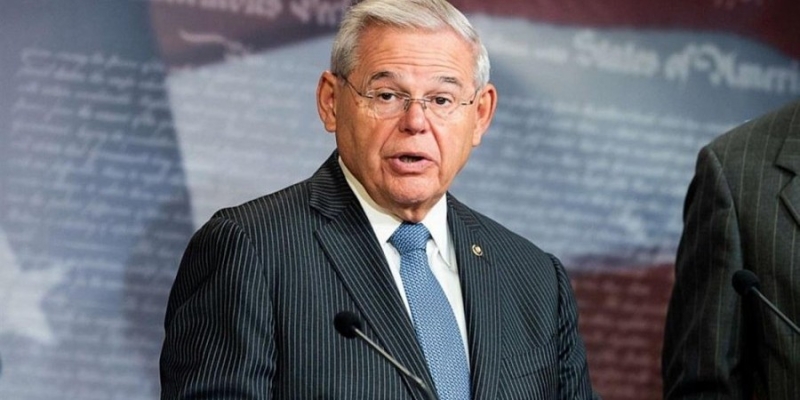 Senator Bob Menendez sends a clear message to Turkey that he continues to be against the sale of F16s to Ankara and that Turkey has not done enough to be rewarded in this way, speaking to Fanis Papathanasiou on ERT. "I continue to be against the sale of F16s. Turkey has not done enough to be rewarded in this way. I will continue to oppose killer upgrades that exist in the current system,» clearly underlines the chairman of the Senate Foreign Relations Committee.
Asked about the State Department's recent approval of an earlier defense equipment purchase request, worth 260 acres. dollars, from Turkey, Bob Menendez clarifies that this is not an upgrade of the F16s. "It is not an offensive weapon, it is not a missile system, nor an upgrade of the F16, which would make it more lethal. It's just about communication. Kat' in this way it is a message to Turkey, which has limited its belligerent attitude, for now at least, to words and actions, towards its neighboring country the Hellenic Republic: "If you chart a different path, different possibilities are created"&raquo ; states specifically.
Furthermore, the American senator declares that Turkey must stop its warlike behavior towards Greece. It also makes it clear that Greece does not take a bellicose stance and that this does not apply to Erdogan's Turkey. "I have always seen the Greek government willing to live peacefully, safely, with its neighboring country, Turkey. In this matter, Greece did not have the bellicose attitude. She is not the one violating Turkish airspace. It is not the one invading Turkey's territorial waters. It is not expressed in a bellicose, "We will come one night" style. Therefore, I suppose that Greece, regardless of who will be elected…I know at least for the current prime minister, had a positive attitude. She is admired in the US because she does not take a bellicose stance. This is not the case in Erdogan's Turkey. We will see who will be elected in Turkey. But I hope that the attitude will change, so that NATO allies are true NATO allies, meet not only the security responsibilities but also the principles and values ​​that NATO calls for and live peacefully in the region. This will only lead to greater prosperity and wealth.
Source: APE-MPE