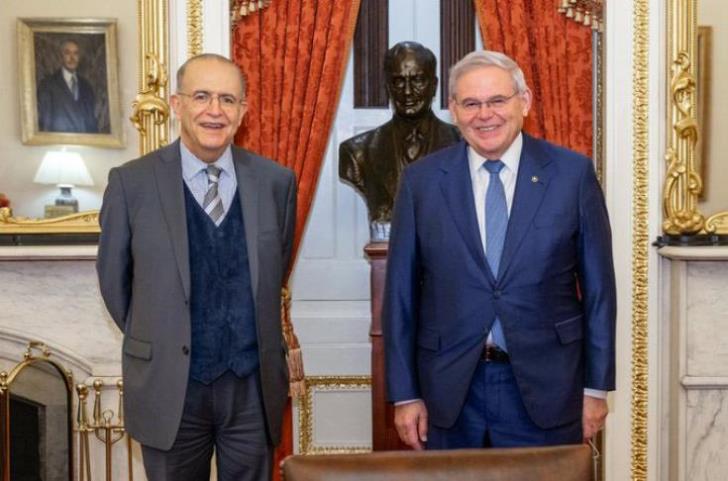 philenews
Foreign Minister Ioannis Kasoulides met with Senator Robert Menendez in Washington.
In a post on twitter, the Minister wrote that he is happy to meet again with the most determined defender for (the case) of Cyprus.
SEE ALSO: Menendez's life relations with Cyprus
He described him as the architect of the bipartisan bill on security and energy co-operation in the Eastern Mediterranean, East Med Act, and a staunch supporter of the reunification of Cyprus. The Foreign Minister also states that his commitment to international law, peace and stability is of unparalleled value.