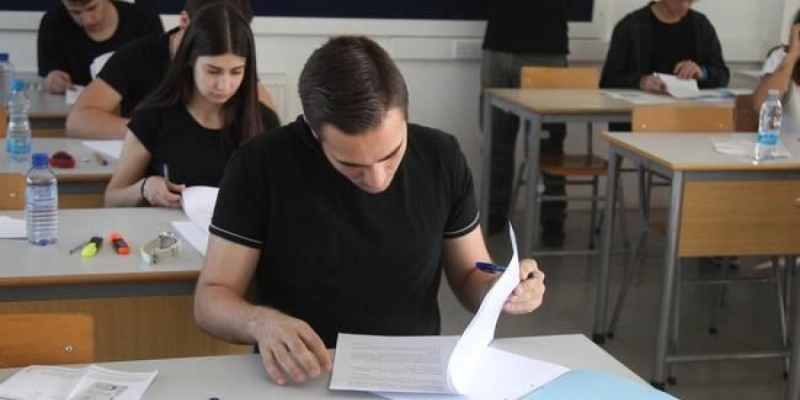 < p> The leak of the subject matter of the four-month examination in New Greek may take on legal dimensions.
According to information from SIGMA, the Ministry of Education is awaiting advice from the Legal Service regarding the management that the leakage of the description of the writing should happen from now on. Circles of the Ministry of Education believe that asymmetric damage was caused, which leaves no room for apathetic attitude.
A solution is therefore being sought in terms of the legal reaction of the ministry against the teacher, who is allegedly involved in the leak. who allegedly disclosed the issues to the teacher. We point out, of course, that these are private employees, therefore the standard procedure, which is usually applied by the Education Service, cannot be followed.
According to information from SIGMA, however, the school has already taken measures against those involved.
The lens cannot be ruled out to be turned on the third person who spread the teacher's message to students, as well as on his motives. .
The whole Raphael issue is taking on political dimensions, with the deputy of the Democratic Alarm, Kyriakos Hatzigianni, asking for a criminal investigation. Mr. Hatzigiannis sees the commission of criminal offenses and the whole case must be approached on the basis of this.
Today we also had a statement from OELMEK, where he indicates that legal issues arise. As stated by its Vice President, Rena Giavri, special education students as well as children who were examined according to home, they wrote the first letter, as there was no way to be notified of the whole leak event, concluding that a legal issue might arise.
Testimony of a student who solved the 1st paper: We learned about β' series when we finished
Attack on MEP by parents and teachers – Call for abolition of four months
Legal issue over the leak – Special education students overheard in the 1st paper