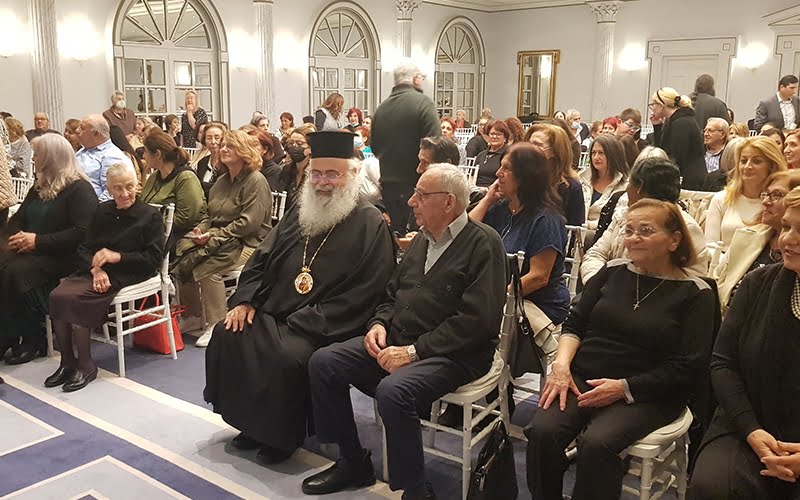 He referred to the work of the blessed Archbishop – In the Holy Bible he said that he will fall for the new problems and questions arising from science and technology
Download the CYPRUS TIMES APP! HERE for Android and HERE for iOS
The commitment to continue the important and social work of the late Archbishop Chrysostomos II was given once again by Paphos Metropolitan and candidate for the Archbishop's throne George< /strong>. Speaking at an event organized by the women's initiative to support his candidacy on Thursday night, he referred to both the religious and social work of the late Archbishop.
He made special reference to supporting the youth and especially the studentswith the construction of the student residences, stressing that this wonderful project will continue, while he also referred to his vision for the youth. The construction of the Student Residence in Limassol, with more than 300 rooms – apartments, fully equipped for needy students was the next big project of the late Archbishop, he said characteristically. "The millions allocated are many, but the work will proclaim the eternal concern of the Church for her flock,", he noted.
The first and greatest work of the late Archbishop was the restoration of the Holy Synod, as the Synod of the Autocephalous Church. Since the 12th century, when the Latins destroyed the 14-member Synod of the Church of Cyprus, "no other Archbishop attempted to restore it", said the Metropolitan of Paphos.
" Archdiocese, 9 Metropolitans and 3 Episcopates, established by the Charter of the Church of Cyprus, with specific limits, restored the prestige of our Church within the Pan-Orthodox Family and gave it the possibility to solve all of the problems arising from it, without the need to seek help from elsewhere, he added.