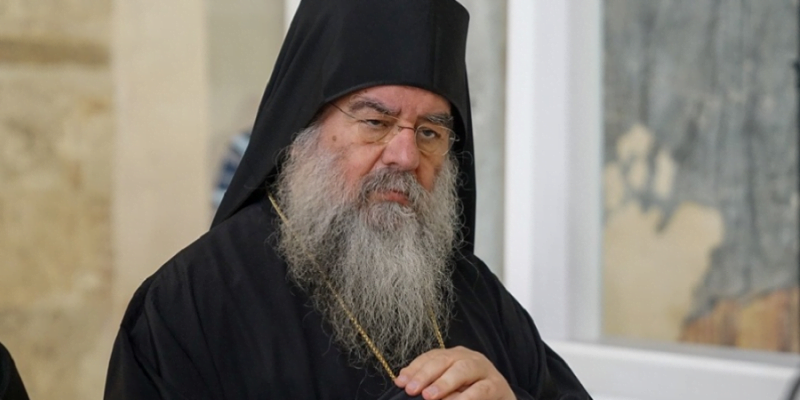 Metropolitan Athanasios of Limassol spoke on the SIGMA show "Front Page" about the Archbishop elections and the opinion polls that want him to take first place.
As he said, there is a good mood on the part of the people to vote and it will show in the result.
Regarding the polls and asked to answer whether the people's wish should be reflected in the Holy Synod, he noted that "it is desirable that the verdict of the people be respected. Of course, the Holy Synod is not obliged because of the Charter, but I think that since we call the people to vote, we should also give the people who they will vote for and respect their verdict.
Invited to comment what he thinks the profile of the new Archbishop should be and if he should be a "business man", the Metropolitan jokingly said that "We will get an Archbishop not a Minister of Finance. The Archbishop must be a man of God, to inspire love, joy, optimism, hope in the world. He will be the father of the people, not a political figure. Of course, this does not mean that he will despise the financial management of the Church.
Regarding his opinion on immigration, he said that there are many parameters and the state should study it and make the appropriate decisions. , but this is not the work of the Church which with love and understanding teaches sympathy towards every human being. ​