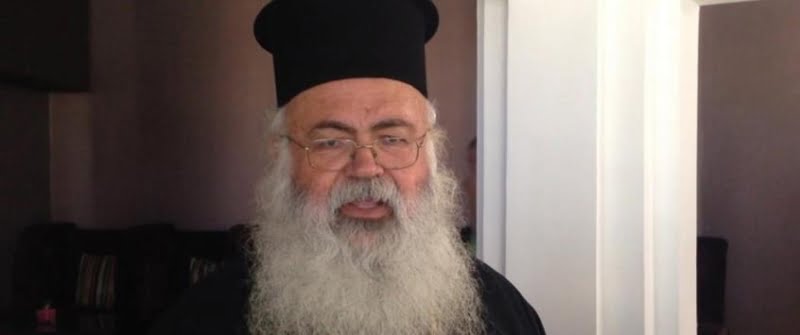 The Metropolitan of Paphos Georgios referred to his visions at the gathering organized on Sunday by the Coordinating Committee to Support his candidacy at the Cultural Center of the Municipality of Poli Chrysochous.< /p>
The Metropolitan of Paphos George said that the church is the refuge of those in need. He also announced that he will support young couples so that they can fight low birth rates and have a third and fourth child, but also that he will stand by the Ecumenical Patriarchate.
We will, he continued, "have a voice in the national issue, and we will stand by the government in efforts to limit the wave of illegal immigrants" noting at the same time that "he will set up a special department in the Archdiocese to be able to deal with the new dilemmas arising from the life sciences and biotechnology".
Furthermore, the Mayor of Polis Chrysochous Yotis Papachristofis who attended the gathering said that the Metropolitan of Paphos as a district of Polis Chrysochous had been known much more as the Bishop of Arsinois and then as the Metropolitan of Paphos. We consider, he said, "that he is the only one of the candidates who has always expressed himself on various issues of the Church but also of the State".
He was the only one, continued the Mayor of Polis Chrysochous, who spoke and still speaks about the our national issues, immigration, the low birth rate but also for young people. Mr. Papachristofis also estimated that the Metropolitan of Paphos will be worthy of his predecessor, the blessed Archbishop Chrysostomos II who accomplished a great work and called on the people to support him.
The gathering was also addressed by EDEK Member of Parliament Ilias Myrianthous and the former Director of Secondary Education Xenia Tzanavarou.