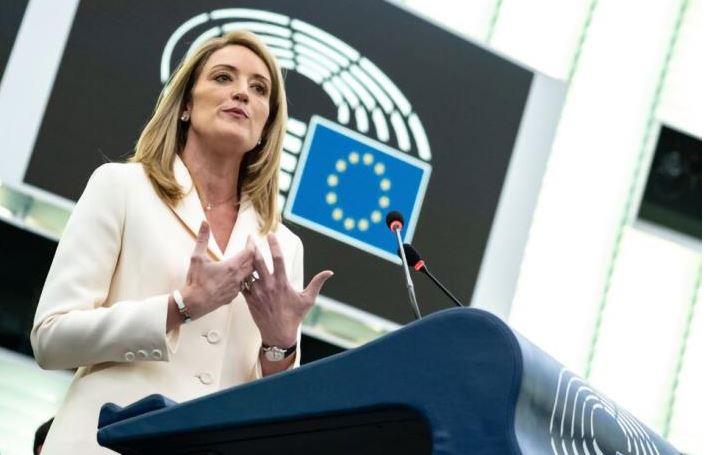 & nbsp & nbspphilenews/ΚΥΠΕ & nbsp; & nbsp;
The belief that "Europe can never really be whole as long as Cyprus remains divided" is expressed by the President of the European Parliament Roberta Metzola in a letter to British Cypriots.
Ms. Metsola's letter, a response to a communication from the pro-British organization "Council of British Cypriots", initially emphasizes that she always intends & nbsp; to defend "the universal values ​​of democracy, the rule of law, dignity, justice, solidarity, equality and the protection and preservation of our fundamental rights".
He goes on to write that the de facto division of Cyprus remains a painful trauma within the EU and that since Europe can not really be whole with a divided Cyprus, it wholeheartedly supports all efforts for reunification.
"A viable solution can only be found through dialogue, diplomacy and negotiation in a spirit of goodwill and in accordance with international law. Recent statements and provocative actions on the part of Turkey are unfortunately not helpful in this regard. Nevertheless, the European position is clear: the whole island of Cyprus is part of the EU and all Cypriots are EU citizens. I agree with the President of the European Commission on the recent categorical rejection of the two-state solution in Cyprus ", notes Ms. Metsola .
Concludes its letter by reaffirming the European Parliament's firm position and its strongest support "for a just, comprehensive, and sustainable solution in Cyprus on the basis of a bi-communal, bi-zonal, federation with respect for the agreed framework of the United Nations and the principles on which the EU is based ".