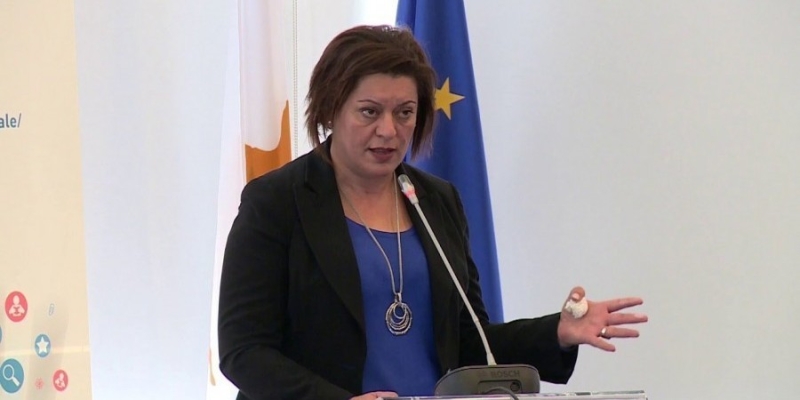 The Minister of Education, Sports and Youth Athina Michailidou met on Thursday with the Director General of the Directorate General for Education, Youth, Sports and Culture of the European Commission (DG EAC) Themida Christofidou. During the meeting, Mrs. Michailidou emphasized that Cyprus has several examples of good practice in the EU for the issues under emphasis, contributing to the formation of European policies.
As stated in an announcement broadcast by the General Directorate of Public Administration, during the meeting reference was made to the very close relationship of the Ministry of Foreign Affairs with the services of the European Union, which contribute constructively to the implementation of national reforms. There was also mutual information and an exchange of views on the priorities of the European Commission in the areas of competence of the Ministry of Education, such as the European Education Area (EEA) with the individual topics it includes, the Erasmus+ Program and the absorption of funding from Cyprus, the "European" initiative University Networks», the legacy of the European Youth Year (2022) and the European Week of Sport.
Referring to the national priorities, Mrs. Michailidou underlined that they are in line with the priorities of the ERA and pointed out the fact that there are several challenges that need to be addressed in order to achieve the objectives of the ERA. Mrs. Michailidou also confirmed the practical support of Cyprus to the "European Networks of Universities" institution, with the implementation of a funding mechanism for the Cypriot universities that participate in the Networks. He mentioned, at the same time, the enormous progress that has been made regarding Cyprus's participation in the Erasmus+ program and noted the multiple benefits that this entails.
There was also talk about new European initiatives, such as, for example, the European Year of Skills (2023) and the "Day of European Writers", initiatives supported by Cyprus with the planning of events in the context of European projects and the National Strategy for Lifelong Learning for the first initiative and the realization of actions at the level of school units for the second initiative.
Mrs. Christofidou congratulated Mrs. Michailidou on assuming her new duties and confirmed her intention to continue and strengthen of the cooperation of the European Commission with the Ministry of Education, Sports and Youth (YPAN).
Source: KYPE