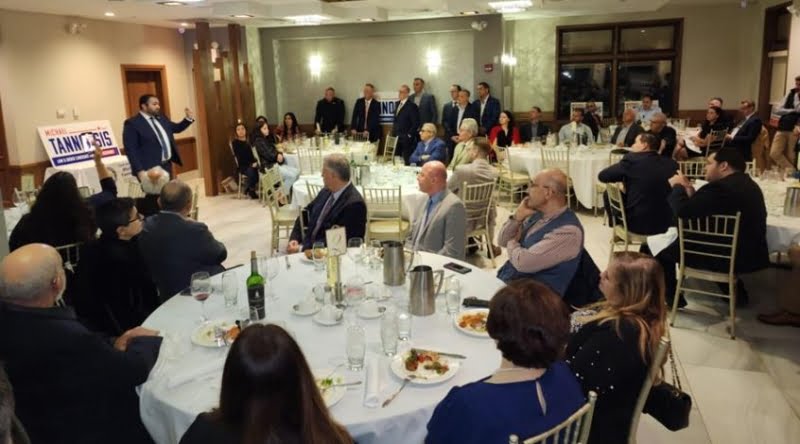 The action of the state representative and president of the Republican Party in Staten Island, Michalis Tannoussi, wanted to support the Police and Fire Department, as well as members of the state and for this purpose held an event, the Wednesday, November 2 at the expat restaurant 'Annadale Terrace'.
Specifically, the organizers of the event were Dimitris Sidiropoulos, Stavros Bakousis, Costas Tropaitis, as well as representatives of associations, unions, the Police and the Fire Department.
Speaking to the National Herald, Michalis Tannousis wanted to thank the guests for their presence and their support. In fact, he promised to continue the hard work, for the progress and prosperity of all.
"Thanks to the help of expatriates, Greeks and Cypriots, I won the elections last year and I am sure that they will support me again. I learned a lot in my first term. I will continue to be the voice and representative of the hard working people who deserve a government that has as its goal and priority the interests of the citizens, safety, tax breaks, job creation, better public transport and everything another contributes to the improvement of the quality of life", he emphasized.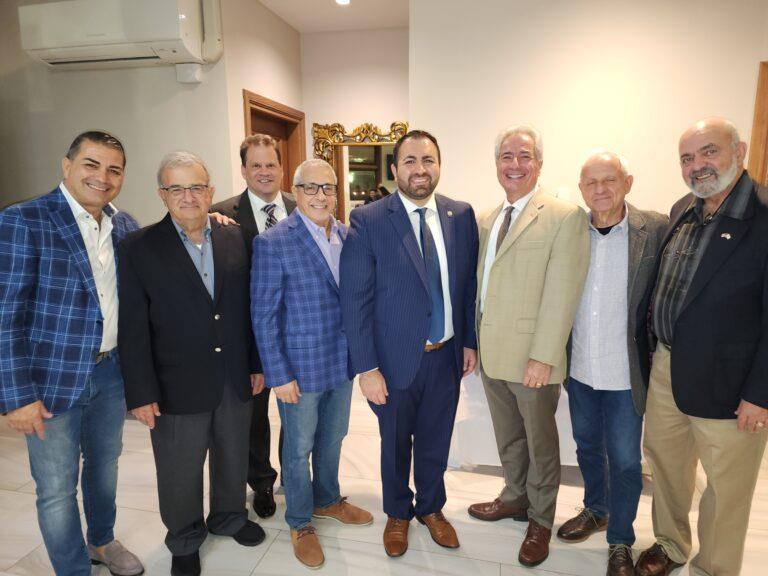 For their part, the organizers of the event, speaking to the newspaper, wanted to refer to the ethos, personality and support of Mr. Tannousis for the issues of Hellenism and the issues of Cyprus.
Specifically, as reported by the National Herald, Dimitris Sidiropoulos extolled through the newspaper the ethics and integrity of the character of Michalis Tannoussi and expressed his full support and support in his election campaign.
Steven Myronis, characterized Michalis Tannousis as a young politician with dynamism, abilities and logic who is interested in the good and progress of all citizens.
Stavros Bakousis emphasized that he is above all a very good man with a unique ambition as a politician to help the people of New York as much as he can and expressed his belief that he will rise very high in the political scene.
Kostas Tropaitis underlined the continuous support shown by Michalis Tannoussis for the issues of Hellenism and Cyprus and expressed his belief in the victory of all Republican candidates in the upcoming elections.
Giorgos Drogaris emphasized that this is an exceptional child, raised with the values ​​of Hellenism and Orthodoxy.
And he added: "With the uncertainty that prevails in politics, especially at this time, we need a voice of prudence and of logic, like that of Michalis".
Antonis Tannoussis spoke with words of love, emotion and pride for his son and wished him to always do good and right in his life, regardless of the cost.
p>
In their speeches, the representatives of the Police and Fire Department thanked Michalis Tannousis for always being by their side and pledged to support his work.