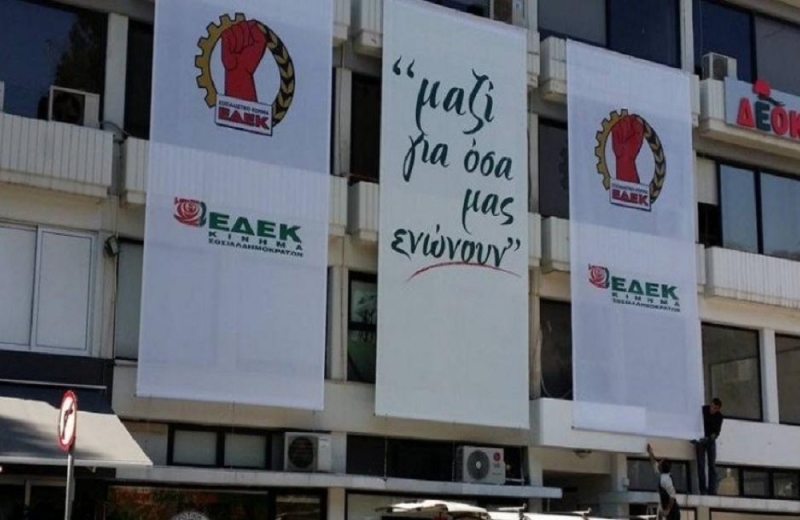 "Although the extraordinary Central Committee scheduled for last night did not take place due to lack of quorum, it seems that the president of EDEK is following a specific plan for the implementation of his plans," said Michalis Terepei, speaking to Politis 107.6 and 97.6 about tricks and tricks. by Marizos Sizopoulos.
"Only 18 people out of the 39 signatures of members of the Central Committee were presented", said Mr. Terepei meaningfully, who wondered how Marinos finally convened the JV Sizopoulos.
He explained that the Central Committee numbers 102 members, and 1/3 of the members need to be present to have a quorum. He denounced Marinos Sizopoulos for methods and an organized plan, in order to convene a new session of the Central Committee today – since there will be no quorum -, while as he said "The courts are closed today, so any decision taken must be Monday". According to Mr. Terepeis, this gives the opportunity to Marinos Sizopoulos to lead the Movement to a Congress next Sunday.
It is recalled that in charge of the Central Committee, the Secretary of Michalis Terepeis accused Marinos Sizopoulos on Wednesday, that he violated the party's Statute and convened the Central Committee without being given this right.
Listen the position of Michalis Terepeis in the "Morning Inspection" broadcast by Politis 107.6 & amp; 97.6:
< p> Listen to the position of EDEK Spokesperson, Maria Panagiotou, in the "Morning Inspection" broadcast by Politis 107.6 & amp; 97.6:
< p> After the above statement, Mr. Terepei again asked to intervene and respond to the Movement's ET.
Listen to the second intervention of Michalis Terepeis, in the "Morning Inspection" broadcast by Politis 107.6 & amp; 97.6:
The General Manager of EDEK Morfakis Solomonidis also sent a written letter in which -under the instructions of Marinos Sizopoulos- he appeals to confirm Marinos Theodorou to confirm his candidacy for the position of Deputy President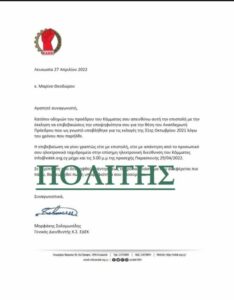 For his part, Mr. Theodorou in a reply letter states, among other things, that his candidacy has been confirmed and submitted on time, as well as that he still exists. Marinos Theodorou, however, wonders with what authority Mr. Solomonidis sent the letter to him, talking about arbitrariness and audacity on the part of Mr. Solomonidis and Marinos Sizopoulos.