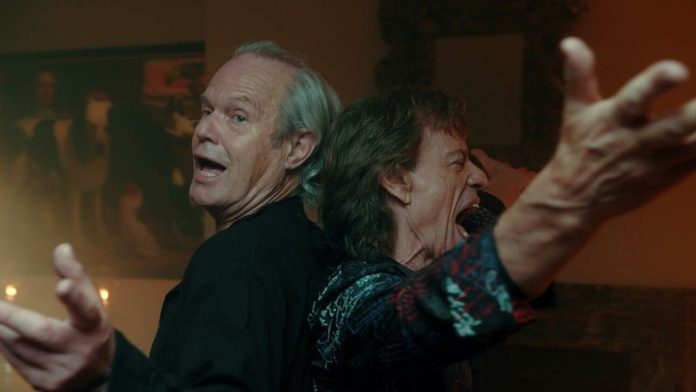 what Mick Jagger has a brother is not well known, as is the fact that Chris Jagger is also a musician and writer .
The Jagger brothers are collaborating on a new song called "Anyone Seen My Heart?". Chris Jagger is accompanied by his older brother, Mick in the music video that was recently released for the song and the two of them sing the lyrics and dance in a room.
Chris Jagger said in a statement, according to Rolling Stone, that the source of inspiration for the song was the poet Thomas Lovell Bentows.
"I was reading a book by Ezra Pound and he mentioned Bentows. "I found his book entitled 'Death's Jest Book'; I read some of his lyrics and I took them and put music on them," he explained.
In addition to the release of his new album "Mixing Up the Medicine" earlier this month, Chris Jagger also released his memoir entitled "Talking to Myself".
BMG Books reports on the book "It is Chris Jagger's turn to reveal one of the most colorful and exotic periods in British cultural history. It unfolds the story of a man growing up in bombed-out landscapes with food market tickets in post-war Dartford, moving into the glamorous underground underground scene of counterculture in the late 1960s and spending months in India before following this path. It covers the ups and downs of acting and filmmaking and the search for his own unique musical adventures that have led to many albums and concerts around the world. "After all, it is the fascinating story of a close-knit family and deep brotherly ties."
source: CNN Greece