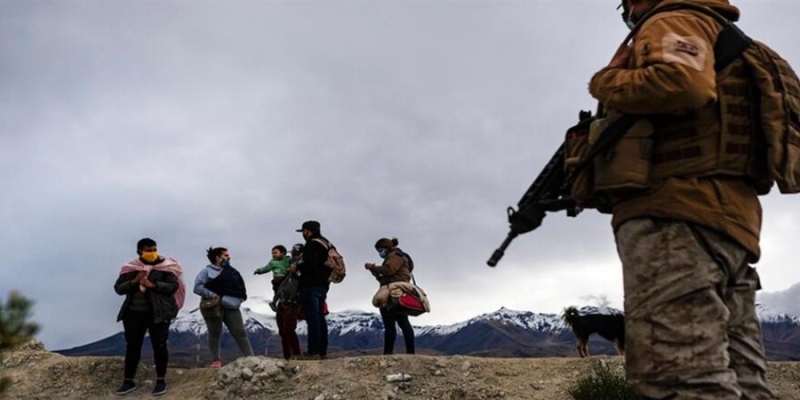 The government of Chile will deploy from tomorrow, Monday, units of the armed forces to monitor the country's borders with Peru and Bolivia, in order to reduce the entry of immigrants into the territory through unsustainable crossings, the government announced yesterday Saturday.
The mission assigned to the army, with an initial duration of 90 days, concerns the regions of Arica, Parinakota, Tarapaka and Antofagasta, states a government executive order.
The military is ordered to carry out identity checks and detain people entering or leaving the territory through secret border crossings, who will then be handed over to local police authorities.
President Gabriel's government decree Boric speaks of "mass arrivals" of immigrants from "uncontrolled crossings" at the border.
Javier Garcia, the mayor of Colchane, a border community where the deployment of army units is concerned, told a local radio station that about 400 people try to enter Chilean territory every day by taking secret paths.
Chile records in recent years, an increase in immigration flows from neighboring countries, mainly from Venezuela.
In the Andes city of Colchane, on the border with Bolivia, is the busiest crossing point for foreigners trying to enter Chile . Dozens have been killed in accidents trying to enter the country illegally in recent years.
Those who manage to reach Chilean cities often live in tents and many do odd jobs or beg.
To to control migration flows and make it difficult to cross the border illegally, the Chilean authorities decided a year ago to widen a 600-meter ditch near Colchane.
However, gangs of criminals engaged in smuggling of various kinds and drug traffickers built bridges, which are also used by irregular migrants, mainly from Venezuela, according to the authorities.
Source: APE-MPE