Minister Petros Xenophontos met with the Cyprus Economic and Competitiveness Council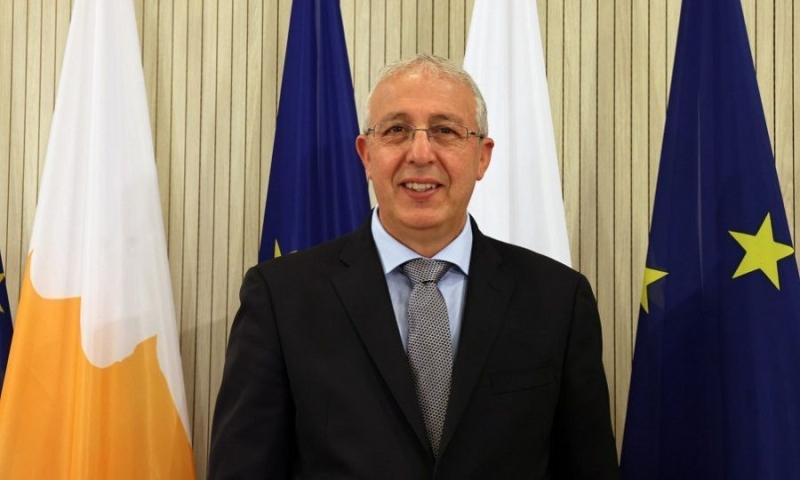 The assurance that he himself will work for the provisions of the Long-term Strategy, which are related to the Ministry of Agriculture, Rural Development and Environment, was given by the responsible Minister Petros Xenophontos to the Cyprus Economy and Competitiveness Council.
According to an official announcement, Mr. Xenophontos accompanied by the Director General A. Grigoriou and other relevant officials of the Ministry met with the President and Vice President of the Council Takis Cleridis and Andreas Assiotis.
As reported, Mr. Xenophontos also emphasized that one of the objectives of the Ministry is to promote important actions in order to "convince young people to remain in the agricultural sector".
Mrs Cleridis and Assiotis briefed the Minister on the Long-Term Strategy "Vision 2035", the main objective of which is the transition to a new economic model aimed at the long-term sustainability, competitiveness and resilience of the Cypriot economy.
As they pointed out, the Strategy is based on two main pillars. The first pillar concerns the restructuring of the Cypriot economy and focuses on correcting the distortions found in it. The second pillar promotes the development of sectors that will offer greater added value and need more emphasis to be able to develop.
The Strategy, as they mentioned, aims, among other things, to increase of productivity, the strengthening of primary and secondary sector activity and the transition to a green economy. Special reference was made by the President of the Council to the promotion and use of agrotechnology, which is very important for the development of the agricultural sector.
Also, Mr. Grigoriou referred to the importance of the Council and to the very good work done with the development of the new Strategy "Vision 2035" which concerns the planning of the economy in the long term. He also underlined the need for further development of the primary sector, which was also highlighted by the food crisis due to the war in Ukraine.