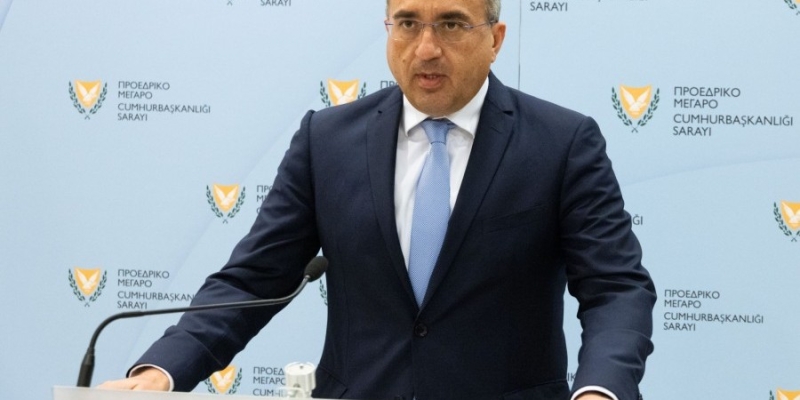 Measures and protocols in an effort to solve the problem in the Intensive Care Units (ICUs) were decided yesterday by the newly established Management Committee of the ICUs, according to the Minister of Health Michalis Hatzipantela.
< p>Mr. Hatzipantela was answering journalists' questions on the issue during his visit to Makarios Hospital at noon on Wednesday.
Asked about the three bills he is promoting before the end of his term, the Minister said that today the Patient Advocate bill was submitted to Parliament, adding that the ambulance bill will be submitted to the next Cabinet. At the same time, he expressed the hope that next week the bill for university clinics will be submitted.
Asked to comment on the situation of the Intensive Care Units (ICUs), Mr. Hatzipantela stated that the ICUs have been full lately, recalling that the Committee for the Management of Intensive Care Units was recently appointed, which met on Tuesday under the supervision of General Director (of the Ministry of Health) and took some measures and protocols in an attempt to solve the problem.
Asked about the problems in the health sector, the Minister said that "there are enough problems" "Wait for the new Minister of Health to be appointed, whom I will inform and then I will also inform you (including the media)", he added.
Speaking about his visit to Makarios Hospital, the Mr. Hatzipantela stated that his goal is to visit all the hospitals that have helped him personally and the Ministry of Health in the last 19 months. He also thanked the doctors and nurses.
"Today I am at Makarios Hospital, a center that makes us feel proud, a center whose Neonatal Unit is one of the best in Europe", the Minister of Health pointed out. He also noted that the decision was made to build a new Neonatal Unit, as well as some renovations have been done in the Neonatal Unit lately. "There is also the decision of the Health Ministry for the complete renovation of the Makarei Hospital", he added.
"There are problems with the facilities, but at the same time the medical staff does not stop making us proud. I want to shake their hand, say a big thank you and assure them that I will always be by their side,'' said Mr. Hatzipantela.
When asked about February 15, which has been designated as World Day against Children's Cancer, the Minister of Health said that "with the will we can also fight childhood cancer", adding that "the Makarios Hospital Unit is one of the best in Europe, our doctors are excellent, the results are excellent" ?. On this occasion, he continued, he will also see the doctors in this particular Unit.
The Minister of Health was received by the Scientific Director of the Makarios Hospital, Dr. Christos Minas, who expressed the gratitude of the hospital staff to the outgoing Minister, giving his wishes for personal and professional success.
Read also: Cardiomyopathy diagnostic service at ING in its final stage