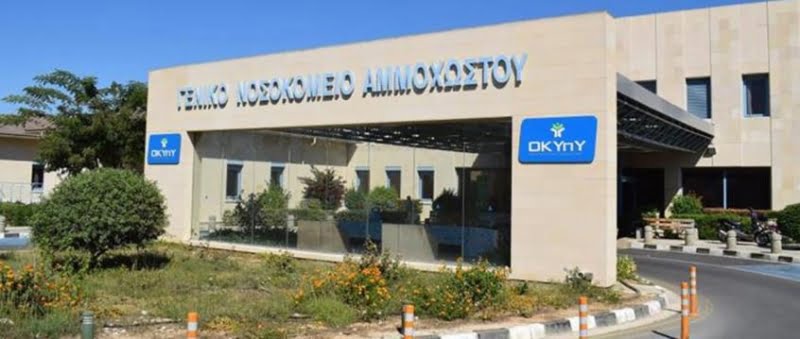 We will not tolerate actions where private hospitals send patients to TAEP Hospitals, said the Minister of Health Michalis Hatzipantela, adding that we do not play with health issues and we will not hesitate to suspend operating licenses as well of those who do not meet the provisions of the legislation.
In statements after a visit to the General Hospital of Famagusta, the Minister was asked to comment on two incidents with patients who were expelled from the TAEP of private hospitals that are included in the GESY and were instructed to go to the TAEP of the Hospitals.
After stating that "there are at least two incidents that I know personally, while there was another incident last night in a TAEP in another province. These incidents are unjustified and I consider it unacceptable in hospitals that are under the umbrella of GESY, that certain specialties of doctors go on leave these days".
He added that "doctors in public hospitals are human and they want to get their licenses and so it is not right that these private hospitals that have the opportunity to be paid enough money and sometimes too much, decide to close some departments and burden the public hospitals".
As of yesterday, he continued, "a letter was sent to the OAU for the two incidents and a letter will be sent for the third incident as well. I expect the OAU to show its strictness, since there is a provision in the law that gives the right to the Organization to impose penalties," he said and noted that he expects to hear "the penalties that will be imposed".
As Mr. Hatzipantela said, "in a meeting we had today with the Medical Services of the Ministry of Health, instructions were given by the inspectors to visit all three hospitals to make sure that the doctors who should be present, based on their operating licenses, they will be present and they will not be on leave on these critical days". personal doctors unfortunately do not respond. These two private hospitals that have TAEP and did not respond, but also in the third hospital, we are referring to a specialty that is not difficult, that of the gastroenterologist".
However, he continued "both gastroenterologists decided to go on vacation these days and their patients who need treatment for this specialty" the easiest thing the doctor told them was to go to the First Aid.
As the Minister of Health said, he himself spoke by phone "with this particular doctor, who told me that I am sorry, we will both be licensed gastroenterologists, to go (patients) to the First Aid".
Well, continued Mr. Hatzipantela "let's not shoot the public hospitals and TAEPs and let's think about why there are so many people in these TAEPs these days. Unfortunately some who had to do their job, like those private hospitals that are in GESY, some doctors decided to go on leave".
However, he noted "it is an issue that we will not tolerate. There will be checks by the Ministry of Health until the last day and if any of these hospitals do not meet the provisions of the legislation, we will not hesitate to suspend their operating licenses" he said and noted that "we do not play with health issues and do not decide to close Departments because they are holidays".
He also mentioned that "we are hospitals, we must be open 24 hours a day for patients. That is our role, not to nurse cases that are profitable. I want to send a message to these hospitals, that if their doctors are licensed to revoke their licenses and we will not hesitate to revoke operating licenses as well," he noted.
During his visit to General Famagusta Hospital the Minister talked with health professionals and patients, while he delivered gifts to children hospitalized in the Pediatric Department.
Mr. Hatzipantela expressed his thanks to "the volunteers and Louka Polykarpou who came to the Famagusta Hospital together with his colleagues to give happy moments to the hospitalized children".