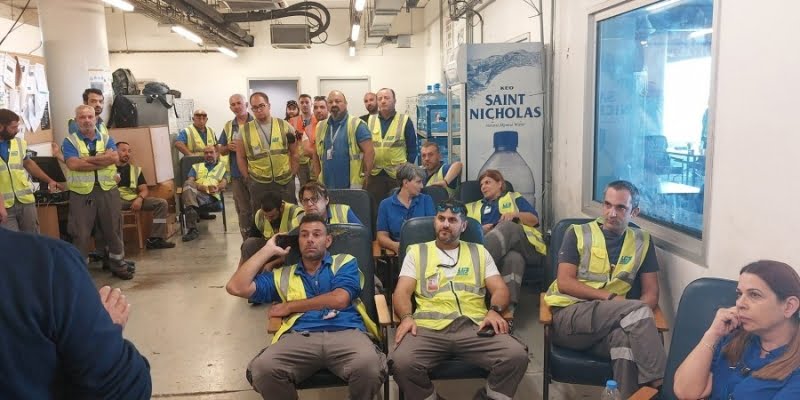 The Ministry of Transport, Communications and Works issued a statement regarding the two-hour work stoppage of ground handling staff at Larnaca airport, which took place today, November 1, 2022.
In the announcement, he reiterates that, according to Ministerial Decree no. K.D.P 550/2021 and the Regulations governing the licensing and operation of airport ground handling companies, the companies in question must respect, adopt and observe the collective agreements, including the previous agreements between the Government and the Trade Unions, regarding with the terms and conditions of employment and the salaries of the employees, including the employees who were previously employed by the state and were transferred to any of these companies. At the same time, we remind you that, in the relevant Regulations accompanying the Decree, it is stated that priority for employment is given to any redundant staff from existing companies due to a reduction in their turnover.
At the same time, the Ministry of Transport, Communications and Works considers that the today's work stoppage does not serve anything and nor did it need to be done, especially in view of tomorrow's meeting of the Minister of Transport, Communications and Works and the competent Services of the Ministry of Labor and Social Insurance with all those involved, which was planned since yesterday.
Read also: Work stoppage at Larnaca airport due to mass layoffs (pic)