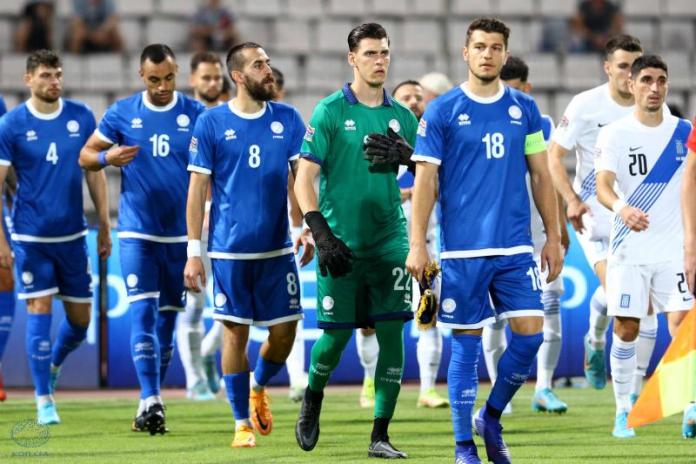 Our Men's National Team is going to Belfast today for the match against Northern Ireland on Sunday for the 4th game of the Nations League.
Cyprus and Northern Ireland are tied for third place in the group with one point and Sunday's match is very important for both teams.
On Friday morning, the internationals underwent recovery in Volos while the preparation for the match with Northern Ireland will be completed on Saturday with training at 14:00 (Cyprus time). The press conference of our National Team will precede at 13:30.
Minas Antoniou, who returns to Cyprus for personal reasons, will not travel with the National Team to Belfast .
In the group standings, Greece leads by nine points, followed by Kosovo with six, followed by Northern Ireland and Cyprus with one point.
Like this:
Like Loading …