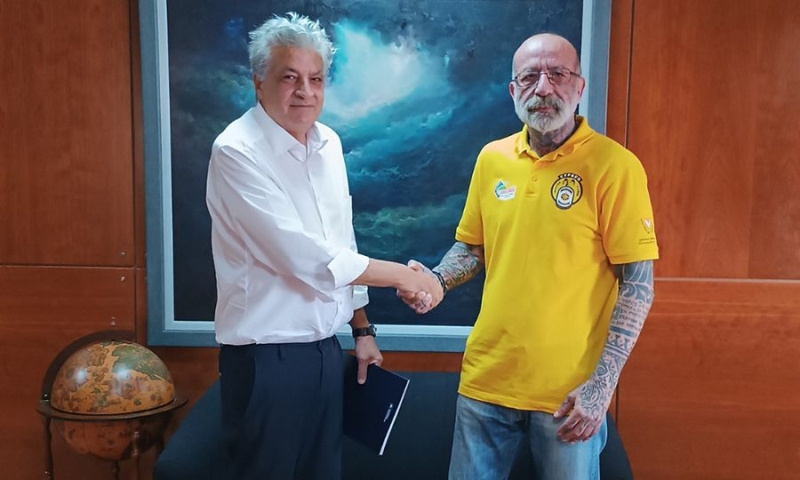 Minerva Insurance is proud to announce its continued commitment to the ongoing campaign "Together We Can Go Far '' for the third consecutive year. Looking at the increasing frequency of road accidents involving motorcyclists and considering the success of the past years, the company realizes the importance of continuing to support this race.
The campaign, which is a volunteer initiative by the organized motorcycle club Star Club Cyprus Chapter 1999, in collaboration with the Traffic Department of the Cyprus Police, under the auspices of the Holy Metropolis of Tamasos and Orini, and with the support of the Ministry of Transport, Communications and Works , has achieved its goal of a safer road community.
With a focus on young people, who are the force that will shape tomorrow, the campaign includes lectures and interactive workshops aimed at raising awareness, informing and educating young people aged 14-19 about the proper use of motorcycles and the dangers involved road space. In addition, it promotes the development of road awareness and the creation of a safer road culture.
In the context of corporate social responsibility, Minerva Insurance supports with Exclusive Sponsorship the implementation of the campaign for a safer road community. Our continued support for this initiative is part of our commitment to promoting road safety and supporting efforts to reduce road accidents.
< iframe width='300px' height='500px' src='https://www.adstorebluebird.cy/api/banner/ServeBanner?zoneId=2734' frameborder='0' scrolling='no'>