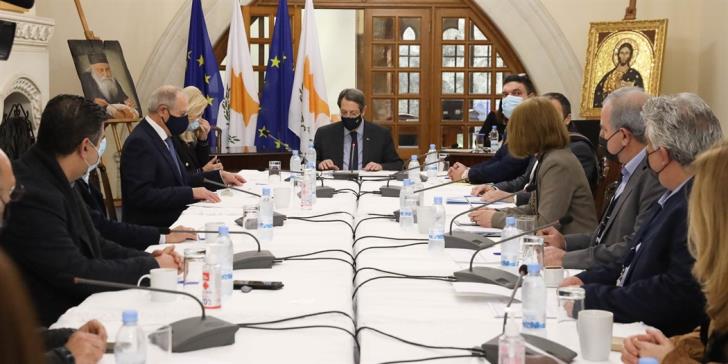 Insider
The President of the Republic Mr. Nikos Anastasiadis received today, at the Presidential Palace, the Executive Secretariat of PEO.
During the meeting, the President of the Republic briefed, among others, the Executive Secretariat of the PEO on developments in relation to the implementation of the minimum wage, the employment strategy of workers from third countries, the GESY and the modernization of the pension system.
The President of the Republic made special reference to the Special Plans for dealing with the consequences of the pandemic, which have supported more than 210 thousand workers, unemployed and employers, at a cost of more than 2 billion euros, which contributed along with other policies to reduce unemployment at its lowest level since 2009.
Special reference was made to the substantive policies that have been implemented to protect workers' rights.
The meeting was attended by the Ministers of Finance, Labor, the Government Spokesman, the Deputy Minister to the President, the Deputy Government Spokesperson and officials.