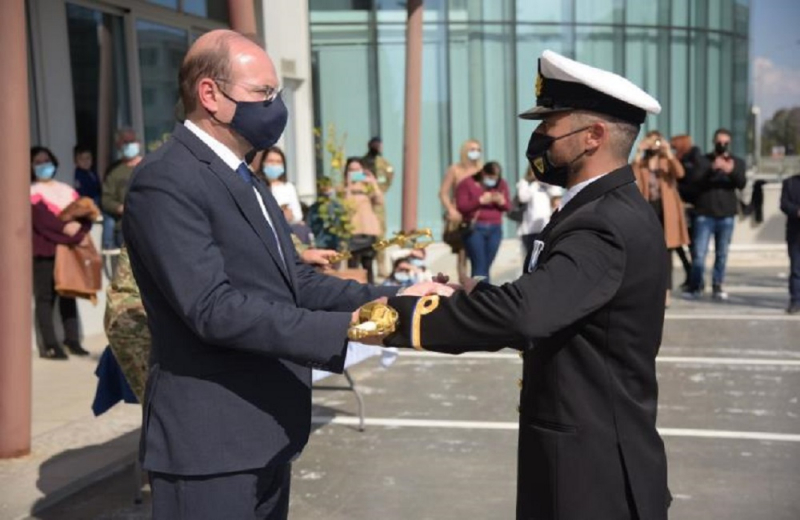 The Ministry of Defense is implementing programs to significantly upgrade capabilities in intelligence gathering, awareness of the situation and address specific threats, including strengthening air defense, meeting modern operational requirements, said Defense Minister Charalambos in Charalambos. to young officers of the National Guard, who came from the ranks of non-commissioned officers.
Mr. Petridis said that "Turkey is intensifying the challenges and methodically creating new impasses with its actions".
"Violating every notion of international law, but also the Security Council resolutions, he demands the creation of two states, illegally intervenes in the exclusive economic zone and creates new ones in the enclosed city of Famagusta," he stressed.
In this particularly critical period, according to the Minister of Defense, "the National Guard is required to remain committed to its mission, to defend the freedom and territorial integrity of the Republic of Cyprus, helping to consolidate the sense of security of the Cypriot Hellenism."
Addressing the officers of the National Guard, who were awarded the sword of the officers, Mr. Petridis said that "you must be fully aware of the high degree of responsibility".
He added that the sword "is a privilege of the Officers" and they owe from today, as he stressed, "with your actions to be worthy and to honor your predecessors and especially those who fought bravely and fell on the battlefield to defend of the freedom and democracy of our homeland ".
"As permanent members of the large family of National Guard officers, be an example for the younger ones and inspire your subordinates with your ethos, behavior and professionalism," said the Minister of Defense, urging them to "always keep in mind the Menander's ancient saying that, from the beginning, he is worthy of it ", that is, if you acquire an office, you must look worthy of it.
ΚΥΠΕ