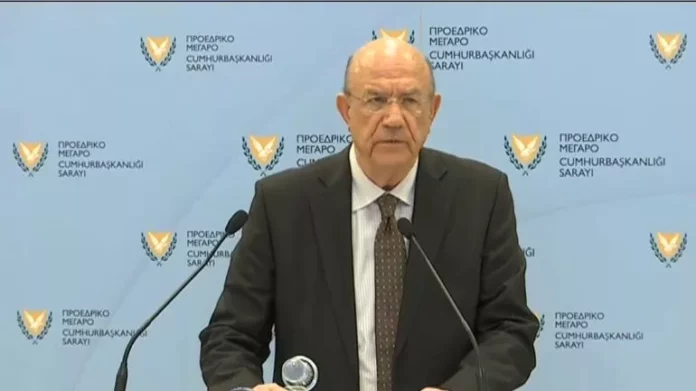 The position of the banks so far in relation to the level of lending rates "doesn't satisfy me and that is why the discussion continues and meetings have been scheduled", emphasized the Minister of Finance Makis Keravnos, who at the same time noted that he is also exchanging views with the supervisory authority , the Central Bank. from raising interest rates by banks so that there is relief for households and borrowersand at the same time, policies regarding deposit rates should be differentiated in order to narrow the gap between deposit and lending interest rates, and at the same time they should also look at issues in general of charges", emphasized Mr. Keravnos after the session of the Parliamentary Committee on Energy, Trade, Industry and Tourism.
"We demand from the banksas large companies to assume the responsibilities arising from their social corporate responsibility towards society and the economy", he underlined.
He mentioned that the Government applies tax on deposits of 0.15% in
strong>banks and examines all aspects of the issue and "at the right time will make its decisions depending on how and how the banks will react to this issue".
< p>For his part, the Governor of the Central Bank Konstantinos Herodotou said that "from 2020, the Central Bank is pushing, and pushing and asking the banks to increase restructurings and renegotiations".< /p>
It added that the figures up to June 30, 2023 "do not show an increase in NPLs".
It also said there is a downward trend in new defaults and added that loan renegotiations in the first half of 2022 were 0.9 billion euros and the corresponding half this year is at 2 billion euros, an amount that exceeds the 1.7 billion euros that concerned the whole of 2022.
source: KYPE