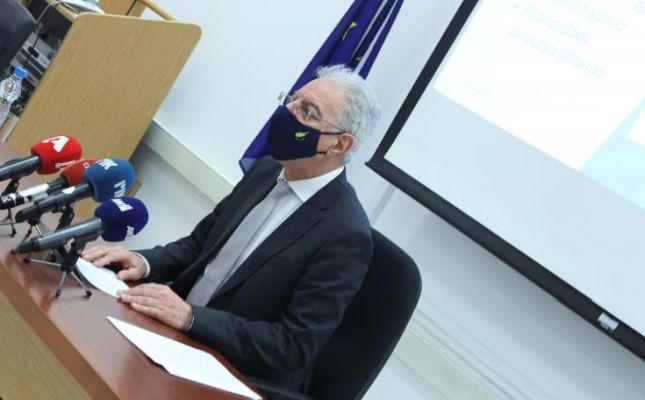 A Program is being established and 250 scholarships are being granted to Cypriot students by the University of Bolton, as announced by the Minister of Education, Culture, Sports and Youth, Prodromos Prodromou, during a press conference he gave today at the Ministry.
According to an announcement by the Ministry of Education, Mr. Prodromou, referring to the Scholarship Program for Cypriot students from the University of Bolton, said that "I am pleased to announce today that in cooperation with the British University of Bolton a Ministerial Scholarship Program is being established. of Cyprus at this University ".
Under this program, called the Pathway Scholarship, Mr. Prodromou said that up to 250 scholarships will be awarded to Cypriot students for each of the next five years, for studies at the University of Bolton.
He noted that these scholarships are combined and supported by a Scholarship in memory of Captain Nikolaos Katountas, which is being created at the same time to honor the memory of Lieutenant General Nikolaos Katountas, a well-known freedom fighter of Cyprus, a hero of the resistance in Attila, operation to retake St. Hilarion and then fell defending Kyrenia in 1974.
As he said, in the post-BREXIT conditions it is especially important that a University comes to offer scholarships and to facilitate the access of so many Cypriot students in the coming years.
"I want to warmly thank the University of Bolton and especially Professor, President and Vice Rector George E. Holmes. As well as Mr. Aris Mattheou, Executive Director of the University. I also thank Dr. Elias Foutsis who had the initiative for the creation of the Scholarship in memory of Nikolaos Katountas and its combination with the Scholarship Program of the Minister of Education of Cyprus ", concluded Mr. Prodromou.