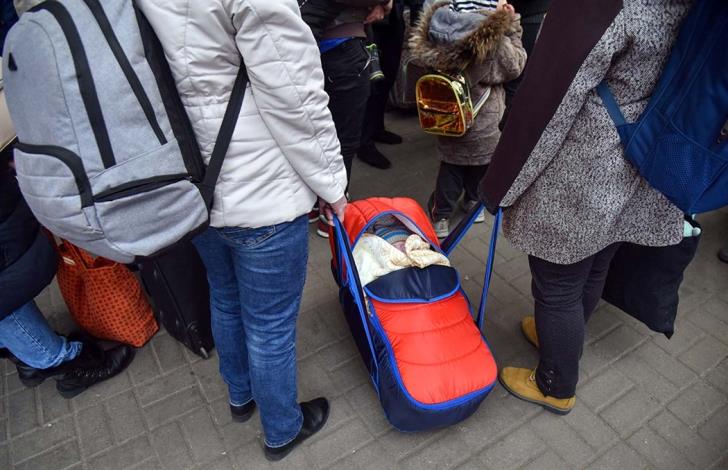 & nbsp & nbspphilenews & nbsp; & nbsp; "What is happening in Ukraine and the humanitarian crisis that arises with the need to host and protect Ukrainian citizens fleeing the war zone, has activated state mechanisms from the very beginning," he said in a statement. the Ministry of Interior. & nbsp;
"The Ministry of Interior and Cyprus adopted facilities for Ukrainian refugees first among the Member States, before even decisions are taken by the European Commission itself." & Nbsp;
The effectiveness & nbsp; of our above immediate response , the announcement continues, & nbsp; is also reflected in the fact that since February 25 , when the Russian invasion began, 2,935 Ukrainian citizens have arrived in Cyprus without any problems at all. of which in fact 71 people showed interest in granting temporary protection status while another 19 people applied for asylum.
SEE ALL DEVELOPMENTS MINUTE BY MINUTE
Cheating on critical & nbsp; publications, the Ministry of Foreign Affairs states & nbsp; that & nbsp; & nbsp; entry was allowed even to persons whose passports had expired or were presented only with an identity card.
"For us, a people who know first hand what war and refugees mean, our assistance to the people of Ukraine must be taken for granted. It is for this reason, after all, that Cyprus is the first among the EU Member States. through the Minister of the Interior in the recent Council, supported the need to activate the mechanism of temporary protection in favor of Ukrainian refugees. "The Government's policy for managing this humanitarian crisis is, for those who can see it from a clear perspective, clear, unambiguous and effective," the statement concluded.