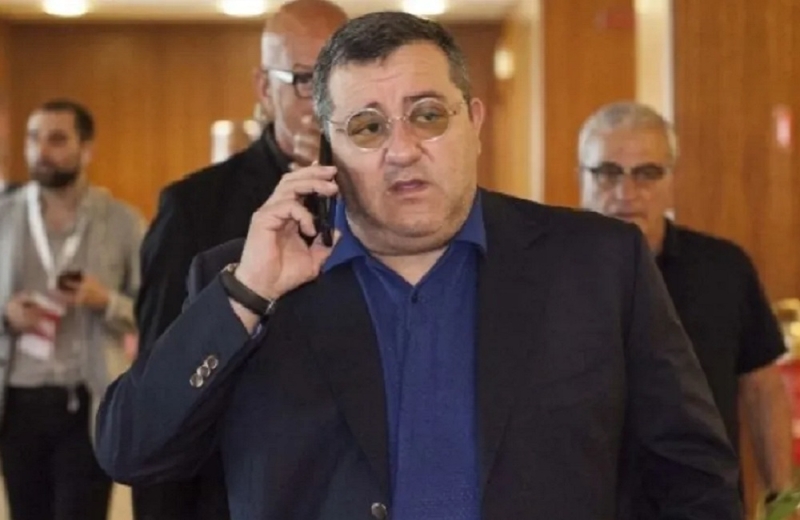 The manager of the great football stars, Mino Raiola, passed away at the age of 54 after many months of hospitalization in Milan & # 8211; He has been the manager of great players such as Ibrahimovic, Popga, Haland, Bergkamp, ​​Balotelli and Verratti & # 8211; The beginning of the pizzeria in the Netherlands and the "golden contracts" in football
Two days after fakenews with the death of Mino Raiola passed away on April 30 in a hospital in Milan at the age of 54. The famous agent who started from a pizzeria in the Netherlands and ended up being the absolute ruler in world football with his transfers, as announced by his family, could not stand it and passed away.
Footballers like Zlatan Ibrahimovic , Dennis Bergkamp, ​​Pavel Nedved, Mario Balotelli, Romelu Lukaku, Marco Verratti, Paul Pompka , Erling Haland but also De Licht, Donaruma, De Fry, Hrafenbergh, Dumfries, Malen, Klaifert.
His office & # 8220; was running & # 8221; one of the hottest transfer stories of this period, the Norwegian Halad of Dortmund, but he did not live to find out which team he will sign for. Raiola had also brought Paitim Kasami to Olympiakos while he also had Costas Manolas under his managerial roof.
The message of the Mino Raiola family:
"With unspeakable sadness we share the news of the death of the most wonderful football agenda that has ever existed. Mino fought to the end with the same strength he showed at the negotiating table to defend his players. We will miss his presence forever.
Mino's mission to make football a better place for footballers will continue with the same passion.
with his message on social media:
"My current state of health for those who are wondering: I am very angry that I died a second time in 4 months. It seems that I am capable of being resurrected. "
Zlatan visited him in a hospital in Milan the same day and saw him for the last time since the Italian agent passed away on April 30.
Life as a novel
Raiola was born in Italy in 1967. His father immigrated to the Netherlands in 1969 where he opened his first restaurant. He set up a large chain of up to 25 restaurants, with Raiola as the family's eldest son taking over public relations.
The first pizzeria was & # 8220; Napoli & # 8221 ;. He came from there. From the Italian South. There at the pizzeria in Haarlem he started making a football agenda since he had football customers.
From an early age he loved football but started working at the family pizzeria in the Netherlands where, as he said, all they had not done was bake pizzas.
He studied law and knew very well and economically. He spoke five languages: English, French, Dutch, Portuguese and Italian. For many years he was based in Monte Carlo. He was always with a mobile phone in his hand and he really liked tea.
According to Forbes, his fortune last year reached 73 million euros.
In early 2022 he was introduced in an Italian hospital with a lung problem. He was discharged but returned to a hospital in Milan. He left his last breath there.
Football in the foreground
His first big success as a football manager was the transfer of Dutch striker Dennis Bergkamp to Inter. It was 1993 and Dennis had left Ajax for Inter. The transfer cost 7.1 million pounds.
In 2016, Raiola earned 41 million pounds from the transfer of Pogba, worth 89 million pounds, from Juventus to Manchester United and many said he was greedy. He will answer: «Maybe the audience might also think: & # 8220; If this man is so greedy and so bad, how are all his players happy and staying with him? ».
Even he had forgotten how many transfers had Zlatan Ibrahimovic made in his hands, who, in addition to being a football player, was also a close friend of his. Digging into the archive of old statements we read what Zlatan was saying when he met Minos: "From the first moment I understood that he was an arrogant mal @@@@. Just like I was. "
Raiola took his first timid steps as a football agent, giving advice to the Haarlem president. His origin from Italy helped him a lot. It quickly gained connections with the top in the neighboring country which in the & # 8217; 90s had the best league in the world.
"I'm not the King of the Sun"
Its customers are the top in the world. He did the work methodically and believed that the football field was following him.
"I am not the king of the Sun, but when a footballer transfers me, the market follows me. Every transfer of a great player arouses international interest, as in the case of Balotelli. I define the transfer market because I have the ability to do it. There are two kinds of people in my job.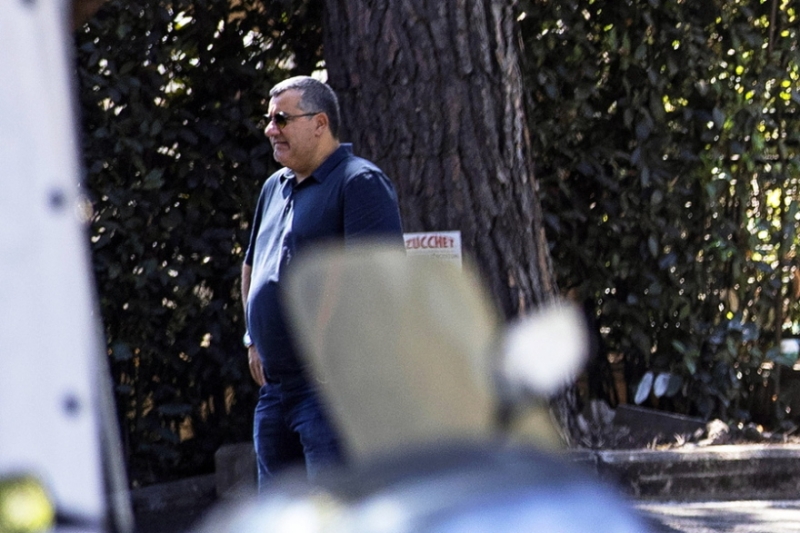 Those who sit at home and make phone calls and those like me who travel 300 days a year asking people what players need.
I also want to know what the players, the coaches and the president of the team think. A good transfer is like a wedding. You move on because one wants the other. You pay a price for all this. "When I'm in Monaco I play with my children Playstation", Mino once said.
His big opponent was manager Jorge Mendes. The Portuguese and the Italian had complete control of the world football arena. They were separated a lot, they were united by their love for football and money.
Mino Raiola always said his opinion and FIFA had taken him to court for that. He had called & # 8220; dictator & # 8221; the then president of Sepp Blatter and the reason was the treatment of FIFA to Cristiano Ronaldo, Mendez's client.
At the knife with Guardiola
He did not like Pep Guardiola and showed it. The reason was the behavior of the Catalan in Zlatan who played from 2009 to 2011 in Barcelona.
"Guardiola treated him like this without any explanation. If you ask him he will not answer you because he does not admit that he was wrong. If you spend 79 million euros and do not use it then we are not talking only about a stupid act but financially catastrophic.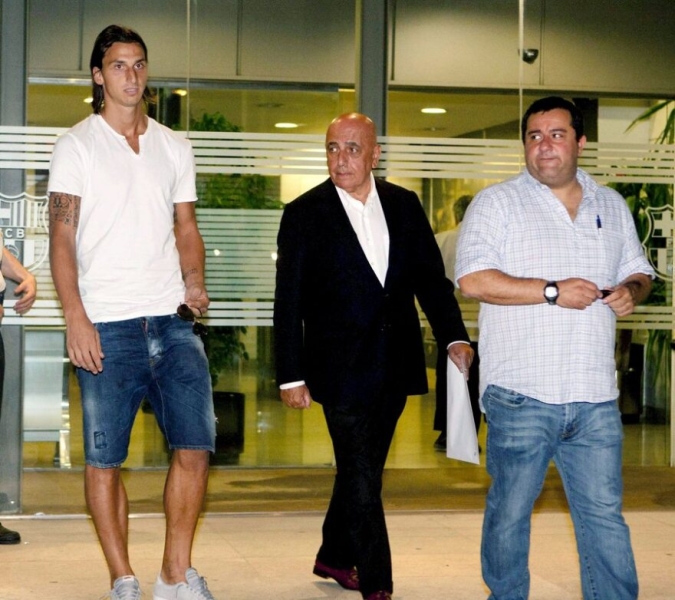 Most agendas will not criticize Barcelona for fear that they will not buy a player again. I personally am not interested. "I do not respect a club that does not respect my players," he said at the time. You either loved or hated Minos.
Antonis Patsouras/protothema.gr