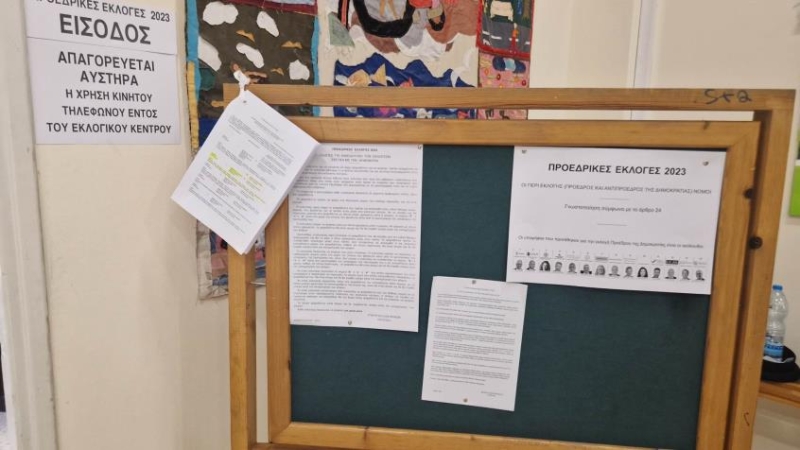 Everything is going smoothly so far in the Presidential Elections, except for minor hiccups that were noticed and resolved immediately.
According to the Chief of Police, Stelios Papatheodorou, who made statements about the actions of the Police during the elections, he said that two minor problems were observed.
In one case, a voter refused to wear a mask and was not he was allowed to vote until he followed the instructions.
At the same time, in another polling station, a voter complained that he could be seen behind the screen, as a result of which the corresponding procedures were carried out to resolve the issue that arose.
At the same time, Mr. Papatheodorou stated that "the Police is continuing the operational plan it has prepared both before, during and after the current election process".
"A Crisis Center has been set up here at the MMAD the general coordination as well as smaller crisis centers in the provincial directorates," he said.
He added that "we are in constant coordination with the General Election Commissioner but also the local commissioners and supervisors who are in the polling stations. So far no major problems have arisen. The Police is responsible for observing the security measures, to ensure that everything runs smoothly and also contributes to the integrity of the elections by transporting the ballots and their subsequent protection", he said.
An apartment was broken into with stones and wood-Three people in the hospital
Tragic death of a 39-year-old Greek Cypriot woman-She drowned while eating
< b>Armed robbery at a betting agency-They held a gun and grabbed money