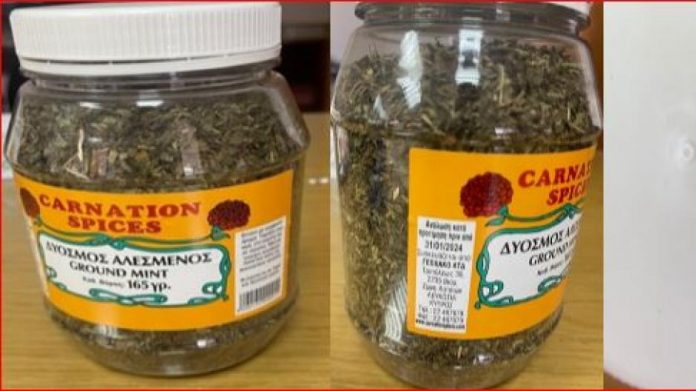 Pesticides beyond normal limits were detected
The Ministry of Health informs the consumer public that the Health Services of the Ministry, in the context of conducting official controls in the market, have sampled the following two products, which, after laboratory tests by accredited laboratories of the General State Chemist were detected In both residues of the EU pesticide "Chlorpyriphos", while in the sample a / a 2 below were detected residues of the pesticide "Malathion", in levels above the maximum acceptable limits:
1. Food Name: PEPPERMINT MINT
Brand name: FINO
Ingredients: MINT
Batch Number: LOT . K Κ03030
Consumption preferably before / best before: 31/12/2024
Weight: 10 g (10 envelopes / x 1 g envelopes)
Country of Origin / Place of Origin: PACKAGED IN GREECE BY: TSIRBAS H. & CO OE, EVROU 100, 11527 ATHENS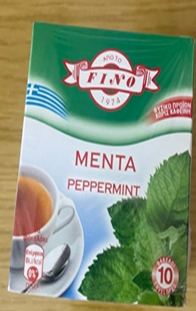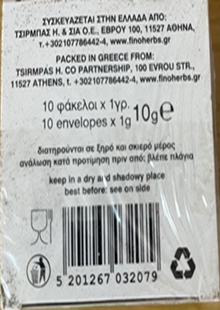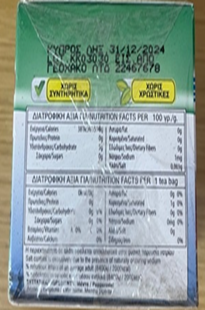 2. Name Foodstuff: SPEARMINT ALESMENOS – GROUND MINT
Brand name: CARNATION SPICES
Batch Number: L060821
Consumption preferably before: 31/01/2024
Packed by: GEOHAKO LTD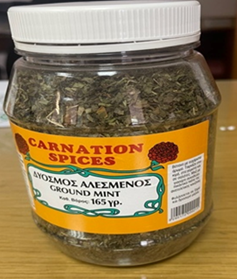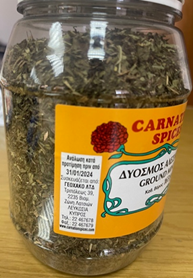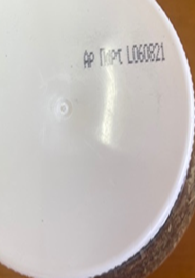 The Health Services of the Ministry of Health have already informed the food companies that distribute the said products in the Cypriot market, with instructions for immediate recall / withdrawal of all quantities of the specific batches.
However, because some of these batches may already be in the possession of consumers, they are urged to avoid consuming them and if they wish to return them to the places where they bought them.
source: Offsite