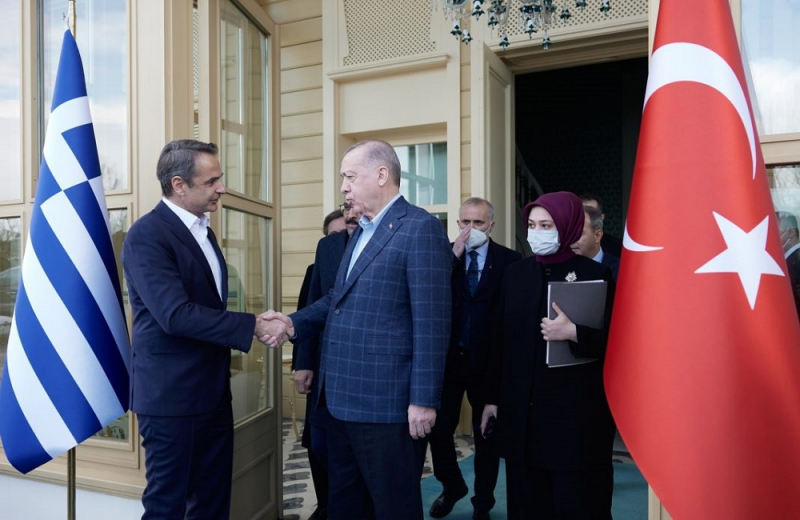 A positive atmosphere prevailed in the meeting of Prime Minister Kyriakos Mitsotakis with Turkish President Recep Tayyip Erdogan, according to Greek government sources, noting that it was agreed to lower the tone and take important steps between the two countries.
Specifically, Messrs. Mitotakis and Erdogan agreed in April to have a discussion on the UNSC in Ankara and if all goes well and bilateral relations are maintained at a good level, the Supreme Cooperation Council of the two countries will probably be held in Thessaloniki in the fall.
According to government sources, the two leaders spoke as allies in NATO over the problems posed by Russia's invasion of Ukraine. They also reiterated their positions on bilateral relations, but this time the climate was better and as they note, "today's meeting lays the foundation for a calmer era in relations between the two countries, as it was agreed that there is a mutual benefit to better communication at all levels.
It was also agreed that there would be humanitarian corridors for civilians from Ukraine.
According to a statement from the Turkish Presidency, The two leaders discussed current geopolitical developments with Russia's war in Ukraine, expressing their concerns. In addition, they focused on the mutual benefits of strengthening cooperation between the two countries.