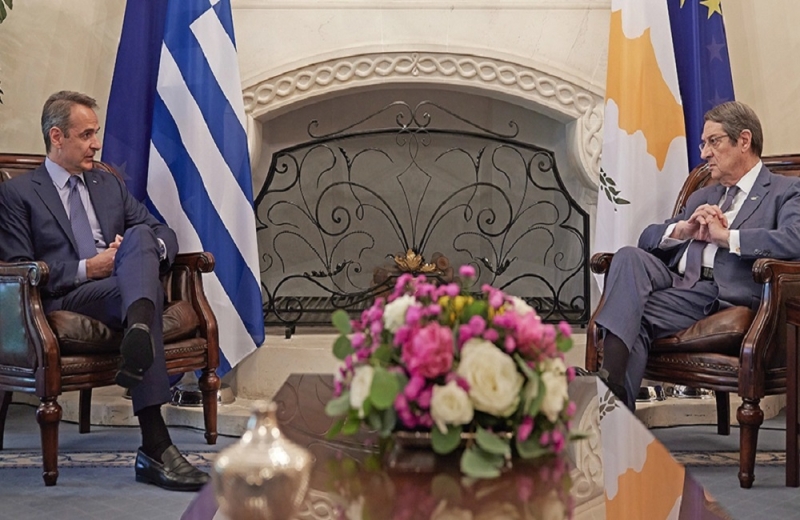 The Prime Minister of Greece Kyriakos Mitsotakis, in the context of his visit to Cyprus, met with representatives of the Committee of Occupied Municipalities and the Committee of Occupied Communities of Cyprus. During the meeting, Greece's unwavering commitment to the goal of a mutually acceptable solution to the Cyprus problem was reaffirmed, based on the relevant Security Council Resolutions.
Kyriakos Mitsotakis reiterated the firm national position that there is no solution to the Cyprus problem without the abolition of the anachronistic system of guarantees and without the complete withdrawal of the illegal Turkish occupation troops from Cyprus. He assured that Greece always remains on the side of the occupied municipalities, in their just struggle for the return of all refugees without exception to their ancestral homes, within a comprehensive and agreed solution that will respect the European acquis.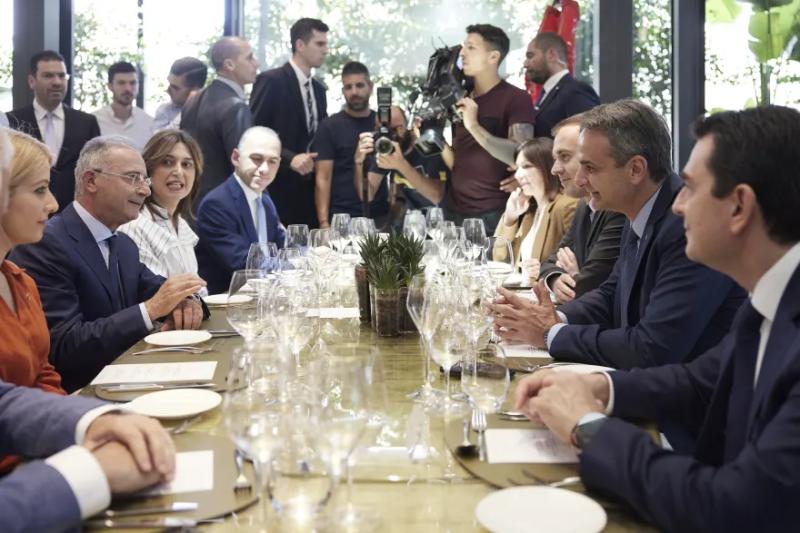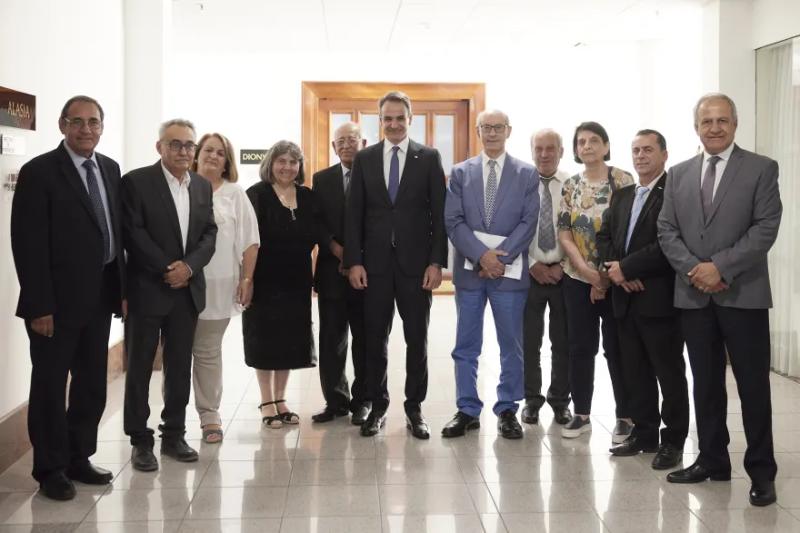 The Greek Prime Minister stressed that the indisputably and justifiably large material and emotional weight of Varosia is recognized by the relevant decisions of the Security Council. Finally, Mr. Mitsotakis thanked the Committee of Occupied Municipalities of Cyprus for its kind and highly symbolic donation for the restoration of damages caused by last year's catastrophic fires in Greece.
The meeting was attended by the ND MP, Tasos Hadjivassiliou, the Ambassador of Greece to the Republic of Cyprus, Ioannis Papameletiou and the director of the Diplomatic Office of the Greek Prime Minister, Ambassador Anna Maria Boura.