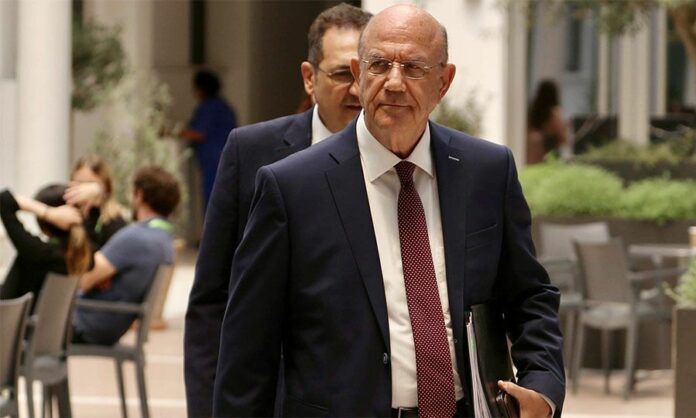 Mr. Makis Keravnos clarified the focus on targeted measures to deal with accuracy
Measures to support the citizens are being prepared and processed, Minister of Finance Makis Keraynos said.
Speaking on State Radio and the program Morning Route, on the occasion of a publication by the Phileleftheros newspaper, that the President of the Republic coming from New York will make decisions on inflation and support measures will be announced by the Ministry, Mr. Keravnos clarified that at the moment there are already measures that are implemented and address the issue of accuracy, such as for example the reduced VAT on products. fuel, the Ministry of Finance stated that they are certainly working on measures and are preparing now that winter is coming on how they will help, always within the framework of their financial capabilities.
In the report that it was said that the horizontal measures are wrong, he emphasized that "the suggestions of the European Commission, the IMF and the support mechanism that have lent us a few billions and we have to pay them back indicate that we should proceed only with targeted measures".
He added that, "the most effective measures are the targeted ones, because apart from precision we have to face other difficulties. Already for the vulnerable groups, the electricity subsidy continues and 16,000 people have responded".
As far as energy is concerned, the Minister also referred to the plan for photovoltaics, while in two to three weeks there will be a new measure "photovoltaics for all" with a grant from the Government but also utilization from the RES fund.
Regarding the reinstatement of the reduced fuel tax, Mr. Keravnos emphasized that fuel prices have increased internationally, however with Cyprus being one of the lowest in Europe, but this worries them and that is why they are examining the data with the aim of announcing some measures at some point.
source: CYPRUS DAILY