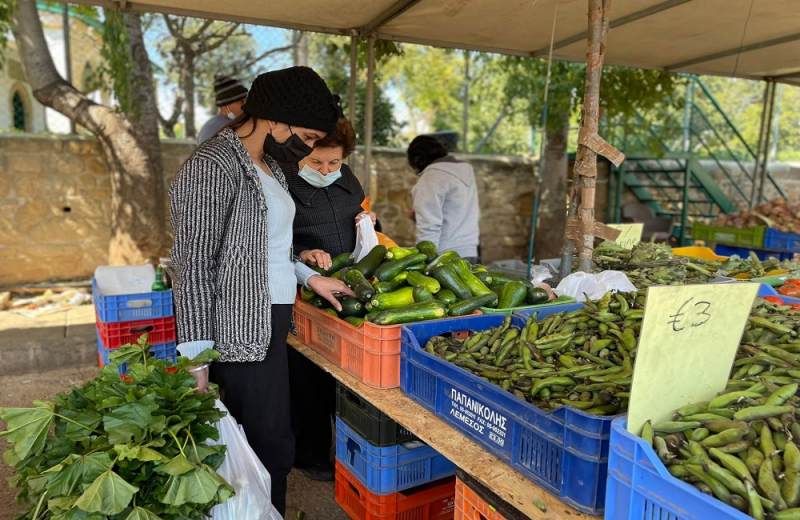 The products that enter the housewife's basket went uphill due to the extreme weather conditions and the prolonged bad weather that affects Cyprus with the temperatures being significantly below the average climatic values. Another factor is the snow and frost that destroyed the plantations of several producers.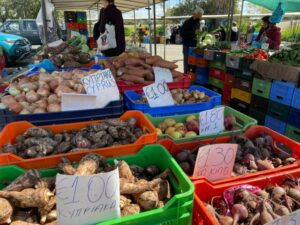 < /p>
Speaking to Politis.com.cy the president of the Pancyprian Association of Fruit Owners (PSIF) Polys Kattasis He said that "there is a big problem in the market due to the prolonged bad weather that existed this winter and in combination with the hail and snow that followed, there is a delay in the fruits of the season, while the perishable traders were hit hard". Asked about consumer complaints, Mr. Kattasis said that they are justified, but the responsibility lies with the producers who also face problems due to the weather conditions.
Where prices fluctuate
Village bread sells for 2 euros, but sellers say there will be a 50 cent price increase from next week.
Regarding perishables :
Tomatoes: 2.80 – 3.00 euros per kilo
Cucumbers: 3.70 – 4.00 euros per kilo
Field cucumbers: 4.50 – 5.00 euros per kilo
Eggplants: 5.50 – 5.80 euros per kilo
Beans: 5.00 – 5.50 euros per kilo
Beans xikounia : 6.00 euros per kilo
Cauliflower: 3.00 euros per kilo
Pea: 5.50 euros per kilo
Kolokasi: 6.50 euros per kilo
Beans: 3.00 & # 8211; 5.50 euros per kilo
Staples: 1.30 1.50 euros per kilo
Krambi: 1.00 – 2.50 euros per kilo
Agrellia: 2.00 euros per kilo
Potatoes: 0.80 & # 8211; 1.00 euros per kilo
Fruits of the season:
Oranges: 1.20 euros per kilo
Jaffa oranges: 1.50 euros per kilo
Jaffa oranges: 1.20 & # 8211; 1.50 euros per kilo
Strawberries packed half a kilo: 3.50 -3.80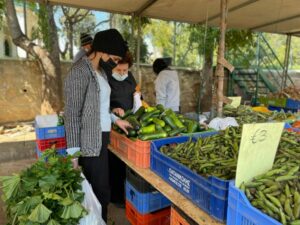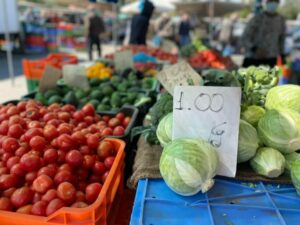 It & # 8230; murder
The prices of both fruit and perishables, however, cause discomfort and grievances to the consumer class. In fact, in the open-air public markets, there is widespread concern of the citizens since they see the traffic has fallen sharply. We also found out about consumer complaints during our visit to a fruit shop in the center of Nicosia.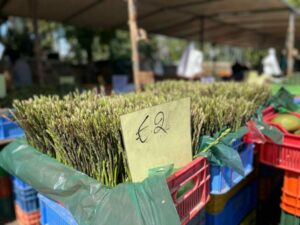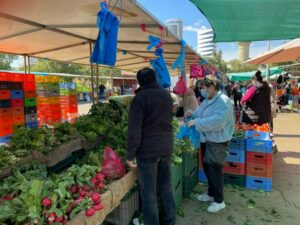 Mrs. & # 8216; Anna characteristically mentioned to "P" that "we ended up buying fruit and perishables just to say good time". Mr. Stavros, looking at the prices, said that "we buy some tomatoes to say that we tried them, because you can not buy two or three since the prices are & # 8220; murder & # 8221;", while at the same time he showed us the prices on the plates. Ms. Zoe complained that "we became half of our pension to go to the perishable jay of fruit" . "So we have prices for Christmas and Easter", said Mr. Lefkos, noting that "one hail, the other heat, there is always an excuse from the producers to increase the prices".