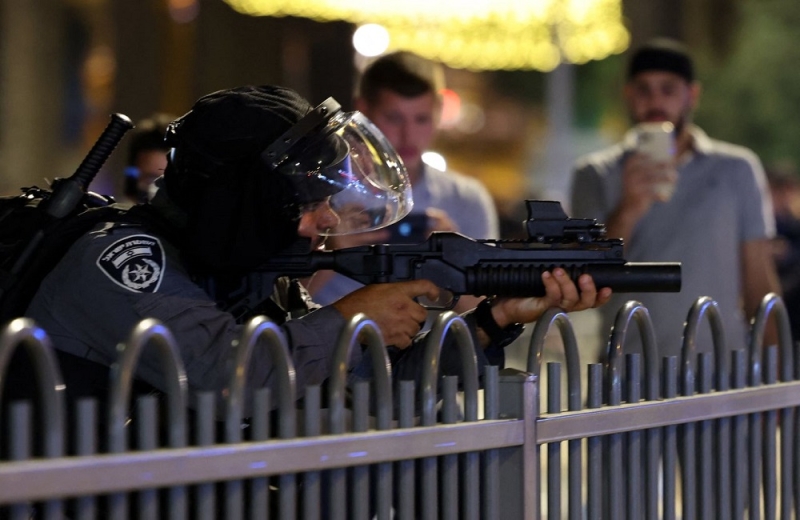 One of the Palestinians was shot in the leg and taken to hospital. The others are suffering from gunshot wounds, plastic bullets and tear gas.
The Israeli army has not yet commented.
The Palestinian Foreign Ministry in a statement His statement denounced the "repression" by Israel, noting that residents were protesting the expansion of Jewish settlements and the seizure of Palestinian land. p>
Videos posted this week on social networking sites show Jewish settlers and Israeli soldiers hoisting Palestinian flags in the city. In response, the Palestinians organized a march holding flags. "What is happening in Juara is a provocation by the settlers," Mohammad Abdelhamid, a city councilor, told Reuters. "We are raising the Palestinian flag, which is the symbol of our identity, and it will remain high as long as we are on this earth," he added. "Under Israeli law, Palestinian flags are not illegal, but the "Police and the army often remove them from public places.
The Islamist group Hamas warned earlier this week that a new war could break out if it is allowed to pass through the Muslim Quarter of Jerusalem" of flags "organized by the national Israelis this Sunday.