On paper this is a very good case!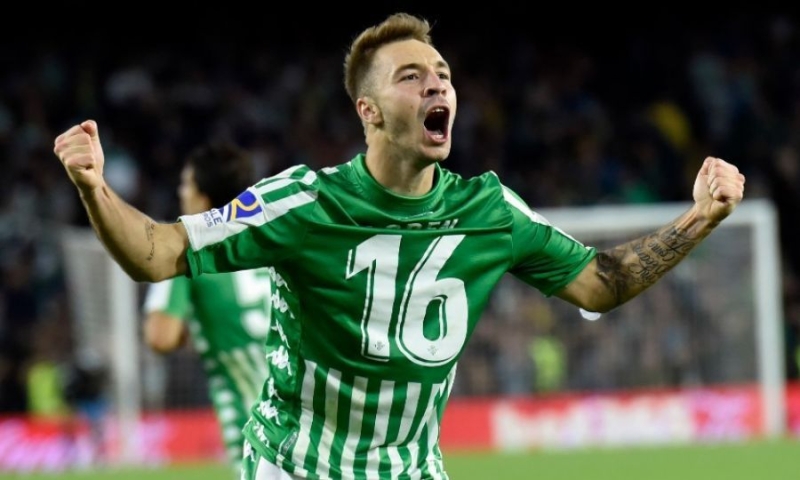 AEK are targeting Laurent Moron, who is a burning desire of Xavi Roca for the strike line. The case of the Real Betis striker is not easy at all, with him being on the radar of PAOK and Aris Thessaloniki, among others, but if nothing else it is worth taking a more detailed look at his CV.
The 29-year-old forward, after starting his career from the academies of Marbella (team of his hometown), along the way, went on loan from Union Estepona and Velez, to end up in 2015 at Real Betis. He was initially destined for the second team of the "greens" of Andalusia, but in the 2017-2018 season he was promoted to the "big ones", with whom he counted a total of 131 appearances, 29 goals and seven assists.
The 2019-2020 season when he scored ten goals in La Liga is considered his best year with Real Betis (and in his career in general)! In fact, eight of them occurred in the first quarter of the season, with his market value on the transfermarkt soaring in December 2020… to twenty million euros.
Such performances could not go unnoticed, with him being on Barcelona's transfer list in January 2020 to replace the then injured Luis Suarez and Ousmane Dembele!
'I know about Barcelona's interest. . I will not hide that it is a great pleasure for me that one of the best teams is interested or even connected with me. However, I am focused here (at Real Betis) and everything will be sorted in the future.
I know they will buy a player because of Dembele's injury, but that depends on my agent. I don't want to get involved that much", the relevant statements of Moron when asked about the interest of the "Blaugrana". , who said that the footballer is free for anyone who pays his release clause, which was close to sixty million euros! As it became known along the way, the Barcelona club never made an official offer… and while they were also linked with Tottenham, West Ham and Southampton.
Despite the fact that his name was for a while one of the "hottest" in Spain (and not only), the continuation was not comparable for him, who in the last two years was loaned to Espanyol and Las Palmas. The team from the Canary Islands (La Liga 2) was also the last team in which he played, to record ten appearances and one goal in the second half of last season.
From then on, it is understood that the steep downward trajectory that his career took cannot be ignored, but the fact that he is not at his best does not take away from his quality, as at least in theory he seems to have an awesome package for Cypriot data. Reports in Spain speak of a forward who has a terrific shot, has good positioning and likes to move outside the area as well, being quite quick but also good with the ball at his feet.
Mirror for everyone there is no question that… it's the stadium and it remains to be seen if AEK manages to make Loren Moron theirs.