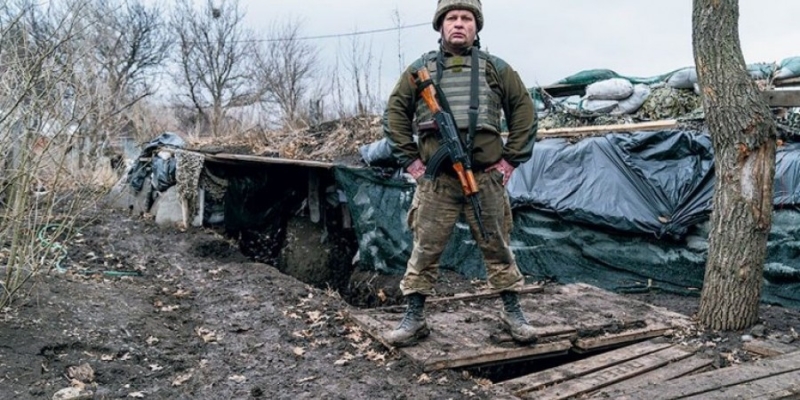 Russia said today that it has blockaded Ukrainian forces in Bakhmut and is preventing any reinforcements from being sent to the city, suggesting that Russian forces are poised to capture the city, which has been at the center of fighting since last summer.
In his comment to AFP, the Ukrainian military immediately denied it, saying it continues to supply its troops in Bakhmut and inflict "crazy casualties" on a daily basis. to the enemy.
AFP could not independently confirm these statements.
The head of Wagner's mercenary army, Yevgeny Prigozhin, whose fighters are on the front lines in Bakhmut, said for his part that it is still "early" talk of a complete encirclement of the city.
Bahamut, a town of about 70,000 before the war which is now completely destroyed, has been the scene of fierce fighting for months.
Due to the long duration of the fighting and the heavy losses suffered by both camps, it has become a symbol of the battle between Russians and Ukrainians for control of the Donbass industrial region, Moscow's stated goal.
« Wagner strike groups are continuing high-intensity military operations to push the enemy out of central districts of Artyomovsk (the Russian name for Bakhmut), the Russian Defense Ministry said in its daily bulletin today.
"Russian airborne troops support the attack groups from the sides, preventing the sending of Ukrainian army reserves to the city and the possibility of enemy units retreating (from Bakhmut)," he continued.
The Ukrainian army with contacted by AFP denied any exclusion of his soldiers.
"We can fully communicate with our troops both thanks to technical means and to deliver food, ammunition, medicine, everything necessary, and to recover our wounded," said Serhii Tserevaty, a spokesman for the Ukrainian army.< /p>
"Our forces maintain their defense by causing crazy losses to the enemy every day", he added, clarifying that the Ukrainian artillery fires "constantly" fire on the Russian guns so that they cannot concentrate their fire on the supply lines to Bakhmut.
For his part, Prigozhin was more cautious than the Russian military in a message posted by the owner's press service of Wagner on the messaging app Telegram.
"The Ukrainian army is still bringing reinforcements and moving them into the city. "Difficult and bloody fighting is ongoing, so it is premature to speak of a complete encirclement of Bahamut," he said. persistently&raquo?, he added.
Source: APE-MPE