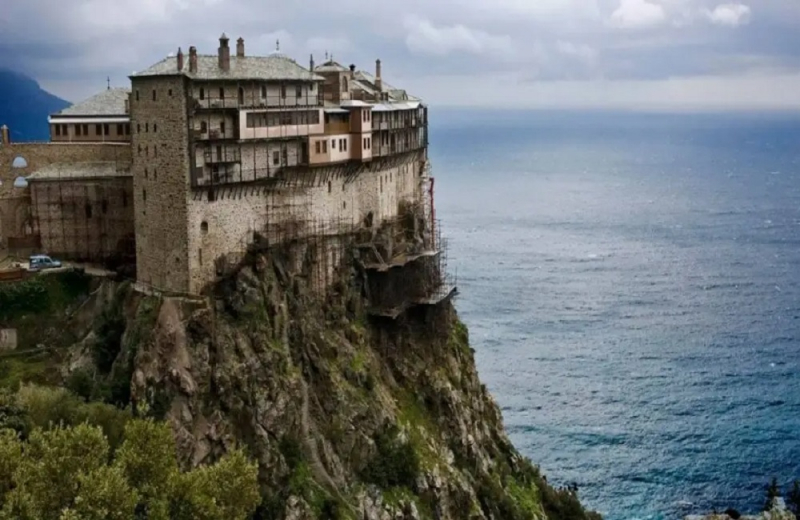 Elder Bartholomew, Abbot of the Monastery of Esfigmenos on Mount Athos , characterized the anti-vaccination priests as an action phenomenon within the ecclesiastical space that exploits the faith of the people.
The Abbot claims that it is not only some monks who oppose vaccination but the phenomenon is widespread in the territory.
"It is diffuse, it is not specifically a hearth, it is different, it is not only inside Mount Athos. "Because Mount Athos is heard and it has this name, we focus a lot, that it is on Mount Athos who are moving the threads of the anti-vaccination campaign, they are scattered, and in the rest of Greece there are many," he said in an interview with the Thessaloniki radio station Status 107.7 and completed:
"But this is a phenomenon that has prevailed, it is a phenomenon that has lasted for a long time, we have stigmatized it many times, we have highlighted it many times, we have talked about this phenomenon which operates within the church, and it is exploited. the faith of the people , the sensibilities, because the space of the church is sensitive, and with the mask of a fighter and a hero, against every evil that will come to hit our Church, gains people.
Because it has been abandoned, and unfortunately it has not been hit at the root from the beginning. And now in the pandemic we see its results ".
The deaths may have already exceeded 40
Elder Bartholomew also referred to the deaths from coronavirus on Mount Athos, expressing his sorrow as monks are constantly "leaving".
"The number is not constant because many people are constantly leaving, they may have already exceeded 40 , it is not certain because we are constantly hearing the sad news. And they make us even more sad, because they are valuable people, both for the monastery, and for Mount Athos, but also for the people who need help and unfortunately are leaving ".
It is noted that according to an article in the newspaper Ta Nea, about 1,000 out of a total of 1,800 monks have fallen ill.