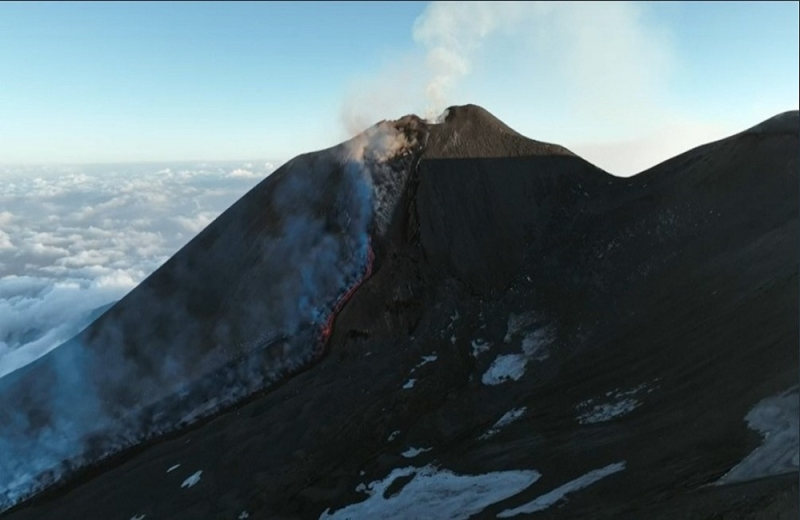 The Mount Etna volcano is actively returning to its activity. On May 12, a new crater opened on the north side of its southeastern crater, at an altitude of about 3,250 meters, with a low lava flow and relatively dense smoke and gases. with fluctuations in intensity, which is accompanied by emissions of light ash.
After studying the data, the Civil Protection of Sicily decided at its meeting yesterday to increase the alarm level of Mount Etna from 'green' to & # 8220; yellow & # 8221 ;, which implies the activation of the operational phase & # 8220; attention & # 8221 ;.
According to the Italian media, citing the Italian Civil Protection, Etna is in a state of ' deep instability ', ie changes in alarm level can occur' suddenly ', as can changes in volcanic activity.
In this close-up frame, it is noted that Catania Airport remains open and in general there are no changes in local activities and for the population. Given the volatility of the situation, however, this could change rapidly.
It is noteworthy that since Friday, Mount Etna offers an amazing spectacle, as can be seen in the video above.