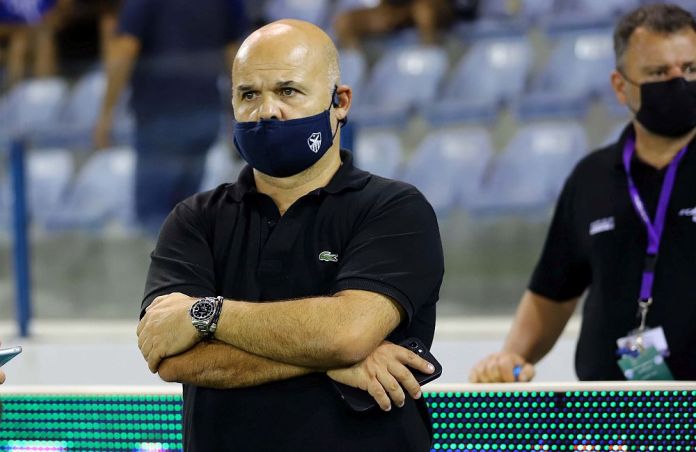 The president of Anorthosis, Eugenios Hamboullas, came out in a rage, after the match with Paphos, to protest against the referee. A little later, there were complaints from Paphos as well, with its owners arriving in Cyprus in a hurry to take measures, they say.
Each side has the right, as it deems it unjust, to express its own grievances and take the necessary steps to protect their team.
Mr. Hampoulas, however, exceeded some limits. Among those he stated, he threw the attack "the responsibility for his safety (s.s. referring to the referee Menelaos Antoniou) in case he is reappointed, will belong to those who appoint".
At a time when the tragic story with Alkis Kampanos, who was murdered because he declared that he was Aris Thessaloniki, took place, the president of Anorthosis considered it right to threaten the safety of another person.
Because it is one thing to complain about the refereeing and to demand that one referee not referee your game again, and it is another thing to speak so boldly about the safety of the other.
In a proposal, the president of "Kyria" dissolved the message promoted by Anorthosis itself (#ochistivia #neveragain), on the occasion of the incident with the 19-year-old fan of Aris Thessaloniki.
Like this:
Like Loading …