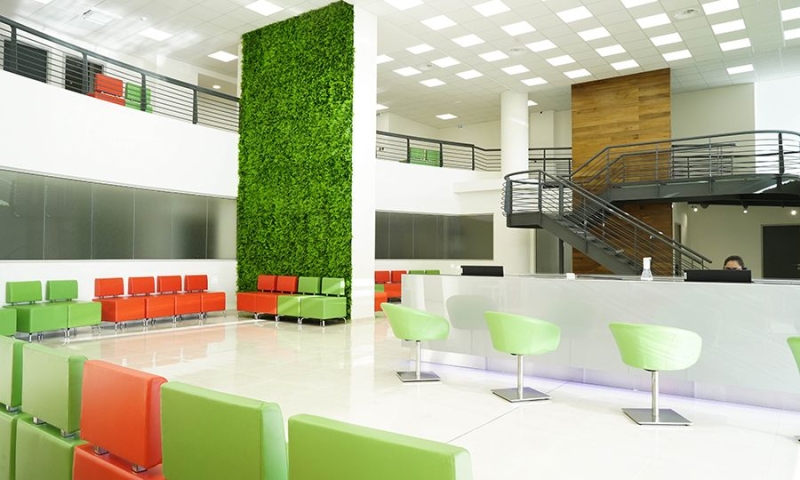 Diagnostic tests are a key parameter in seeking medical care, as they give the doctor an informed picture of the patient. Often, doctors request a combination of laboratory (blood, urine or biological material) and imaging tests (ultrasound, x-ray, magnetic/computed tomography, etc.), as a result of which the examinee is additionally burdened with travel, multiple appointments or stress in the attempt of finding a diagnosis.
For this purpose, the institution of multi-purpose diagnostic centers has been operating in Europe for decades, in which clinical laboratories and imaging centers are co-located, outside the hospital environment, thus facilitating those who need or wish to be examined simultaneously in a laboratory or diagnostic examination. These are one-stop spaces that are designed and equipped with the aim of offering upgraded primary health care services, significantly contributing to the best possible diagnosis and significantly reducing the strain of those examined by unnecessary travel.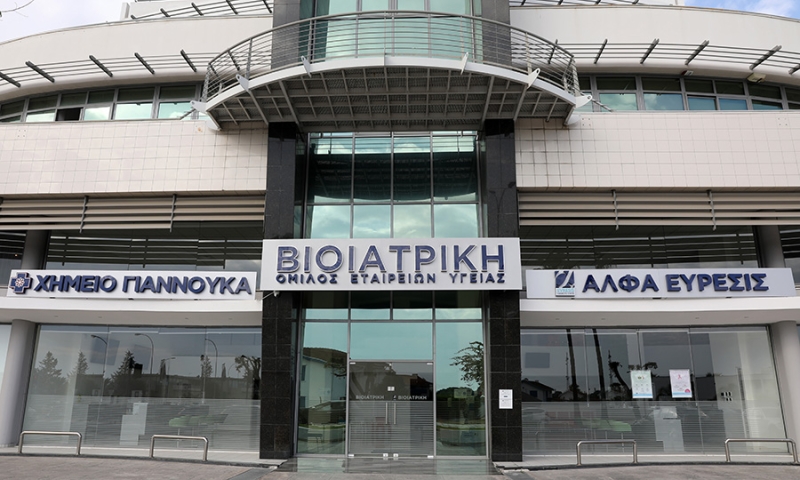 Something more than a diagnostic center
The first single Multi-Diagnostic Center in Europe was founded in Athens, in 1986, by Evangelos Spanos, founder of the BIOIATRIKI Group. It was a pioneering space for the time, with a unique aesthetic with access to a laboratory, ultrasound, MRI, etc., at a time when laboratories were limited to small spaces. Counting today 52 autonomous Diagnostic Centers in Greece and Cyprus, BIOIATRIKI Group has introduced since 2020 the institution of Multipurpose Diagnostic Centers in Cyprus as well, creating the first Center in Nicosia.
In the Multipurpose Diagnostic Center of the BIOIATRIKI Group in the capital, full services of a radiodiagnostic center and clinical laboratory are provided, with standard, innovative equipment, including Artificial Intelligence (AI) technology, software with personalized radiation protocols according to age, gender, etc., but also the most modern, fully automated clinical laboratory in the country, where all procedures for receiving and analyzing the sample are done robotically, with visitors even being able to visually observe the entire process. Polydynamos is also distinguished by the high aesthetics of its space, which is designed and decorated in a way that is more reminiscent of a hotel than a diagnostic unit, making the often stressful examination process easier.
Having now acquired its own audience, with more than 200,000 visitors per year, the Multipurpose Diagnostic Center is only the beginning for the establishment of the institution in Cyprus as well, since the BIOIATRIKI Group is planning the creation of Multipurpose Diagnostic Centers in the other cities as well, with the aim the continuous upgrading of the services provided with innovative tools easily accessible to everyone. In this way, the opinion expressed in an interview by the founder of the institution, Evangelos Spanos, who passed away in 2020, before he could see the completion of the first Multi-Diagnostic Center in Cyprus, is being transformed into practice: "Medicine is not done with the headset, it needs investments and high technology".
< iframe width='300px' height='500px' src='https://www.adstorebluebird.cy/api/banner/ServeBanner?zoneId=2734' frameborder='0' scrolling='no'>