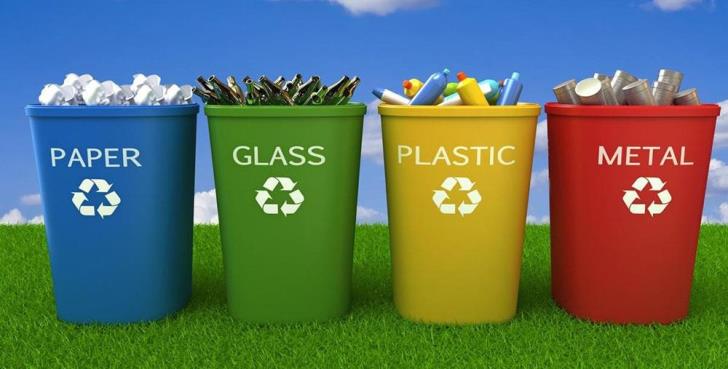 & nbsp & nbspInsider & nbsp; & nbsp;
Call for Public Consultation on the Draft Municipal Waste Management Strategy 2021-2027.
The Department of Environment of the Ministry of Agriculture, Rural Development and Environment informs the public that it is conducting a public consultation on its Draft Municipal Waste Management Strategy 2021-2027 (from 31/01/2022 – 01/03/2022).
In order to achieve the goals adopted in the context of the transition to the circular economy, the Department of Environment, in collaboration with the European IMPEL Network and with the technical assistance of the Structural Reform Support Service of the European Commission, has prepared the new Municipal Management Strategy Waste 2021-2027, with the main purpose of defining the framework of actions and measures that will be implemented in the next six years in the field of municipal waste management.
As part of the public consultation, an open public hearing will be held on Thursday, February 24, 2022 at 10:30 a.m. – 13:30 p.m. at the "Paschalis Paschalidis" Event Hall of the Hellenic Bank Administration Building (corner of Limassol & amp; Athalassa Avenue 200 – Nicosia).
statement of participation and how to follow the public consultation at echristodoulidou@environment.moa.gov.cy and kkyrmani@environment.moa.gov.cy
The draft Strategy is available on the website of the Department of Environment www. moa.gov.cy/environment (Announcements)
Written opinions, comments, recommendations and/or remarks can be sent until March 1, 2022:
– & nbsp; & nbsp; & nbsp ; & nbsp; By post to the Department of the Environment, 1498 Nicosia,
– & nbsp; & nbsp; & nbsp; & nbsp; by fax at 22-774945 and/or
– & nbsp; & nbsp; & nbsp; & nbsp; electronically at & nbsp; impactigoropoulou@environment.moa.gov.cy.