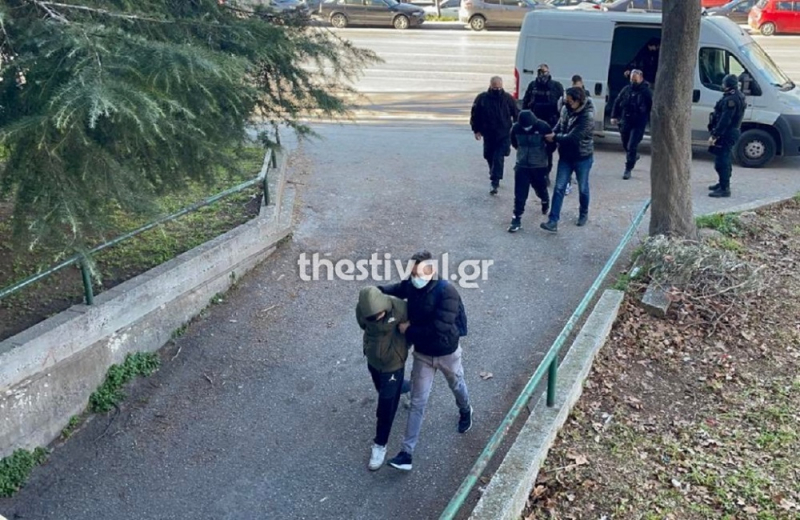 Three more defendants were sentenced to temporary detention in the case of the murder of 19-year-old Alkis in Thessaloniki.
According to the APE – MPE, after a marathon of apologies, the investigator and the prosecutor, unanimously, "showed" them the way to prison.
They are two young people, 21 years old, and a 23 year old.
So far, six defendants have been remanded in custody for the deadly attack, while tomorrow the other four arrested will pass through the door of the 7th regular interrogator in Thessaloniki.
The 11th who was identified for the heinous crime was handed over earlier to the Albanian authorities, as his lawyer made known in his statements, however, it remains unknown at the moment what will happen with his extradition to Greece.
"My client" showed "Alkis's killer and where the knife is"
Earlier, speaking to reporters, the lawyer of a 21-year-old, Apostolos Lytras, said that his client named the killer, while he also indicated the location of the murder weapon.
According to the lawyer, the 21-year-old did not drive the vehicle, while he "showed" that the killer is the co-driver of the car.
"My client did not drive. He was sitting back, it has nothing to do. "The co-driver who was sitting in the specific car, the principal told me that he was the one who did this act", noted Mr. Lytras, while he explained that the knife is of the "carbide" type.
"This is a carbine knife that has not been found and the principal has indicated where it is. He also said that then those who were riding in the vehicle and the man who used it, threw it in a deserted area ", he added.
In fact, according to Mr. Lytras, his client claimed that he hit someone with a scythe and then fell on him.
"My client told me that he hit someone with a scythe and that he was the first to leave and nothing more. "Then the scythe fell on him", said Mr. Lytras, while he added, among other things, that "we must say that all the accused have responsibility".