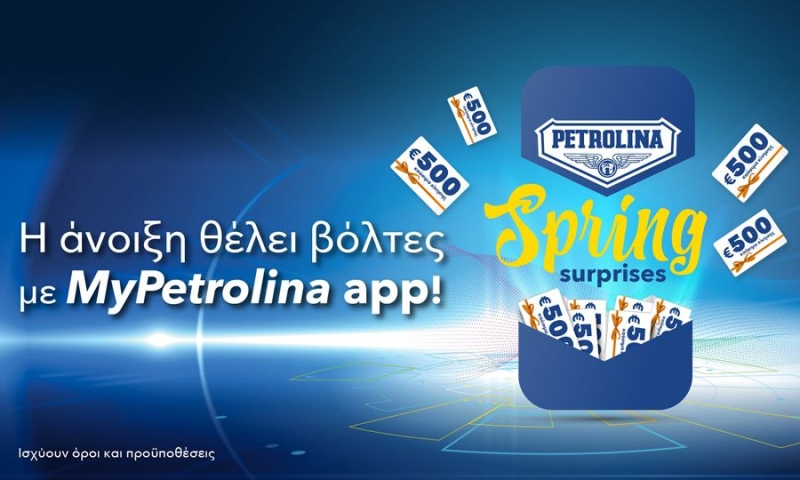 Spring is here and it needs walks. Wherever you choose to go, with the MyPetrolina app you will win many times over.
The MyPetrolina app rewards your transactions and gives you the opportunity to claim one of 10 gift vouchers worth 500 euros each for motor fuel P-EnergyMax.
Also, with the application you can collect points and redeem them for branded products, take advantage of exclusive offers and find information about the nearest Petrolina, Agip and Eni gas station.
p>
Easy and simple, download the application from the Appstore or GooglePlay and register as a member for free. Then trade in P-Energy Max motor fuels (Unleaded 95/98 and Eurodiesel) and/or ENI lubricants, from Petrolina, Αgip and ENI gas stations.
Terms and conditions apply www.petrolina.com .cy
MyPetrolina app & win many times over!