Buy 56 tankers worth $1.6 billion – Suspicion of close ties to Russia's Rosneft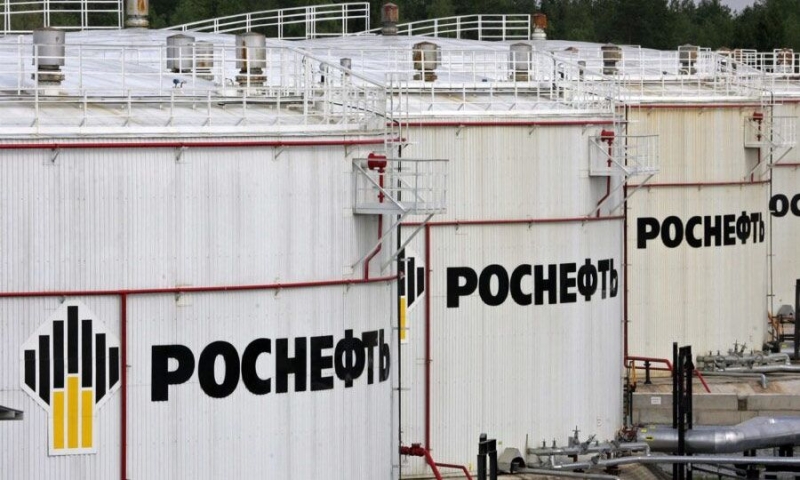 Gatik has handled the transportation of at least 83 million barrels of Russian crude and petroleum products.
An oil shipping giant has emerged over the past 18 months from almost nothing. This is the Indian company Gatik Ship Management, which just two years ago had only two tankers. But from the moment Russia invaded Ukraine until April it bought 56 ​​tankers and became one of the biggest ship owners in the world. It should be noted that 13 of them were purchased in December, the month when the EU oil embargo came into effect. against Russia.
A related report by the Financial Times cites shipping experts VesselsValue, according to which the cumulative value of these ships is $1.6 billion. However, the source of the money used to buy these tankers remains a mystery, while the relevant documents of the company are anything but informative.
As the British newspaper points out, the company was registered as an export business in India on March 31, but does not appear in any of the country's official company records. The only thing is that it has the same address as Buena Vista Shipping, an equally unknown and small company, which two years ago had assets worth only $100,000. In the absence of other information, analysts, commodity traders, freight brokers and many other factors in market insiders suspect that the rise of a giant from almost nothing in record time is due to some sort of close ties with Gatik's biggest customer, Russian oil giant Rosneft.
Gatik Ship Management, which transports almost exclusively Russian oil, has emerged as one of the largest shipowners in the world.
Gatik's recently acquired tanker fleet has been largely used to transport oil from Russia mainly to Indian ports. This appears from the records of the tankers. Indeed, according to the FT's analysis of data from the Kpler company, the company in question has handled the transfer of at least 83 million barrels of Russian crude and petroleum products. This is a volume capable of meeting Britain's oil needs for more than two months. And most of that amount has come from Rosneft.
As Viktor Katona, head of analysis at Kpler, points out, "it was inevitable after the sanctions imposed by the West that Russian oil companies would turn to sea oil transportation, and the case of Gatik is indicative of what is happening." He describes the case of Gatik as "a company friendly to the Russian state, which has become a giant from nothing, buys an enormous number of tankers in less than a year and serves almost exclusively the flows of Russian crude". Indeed, Western restrictions on Russia's oil industry have caused fundamental changes in oil markets.
Rosneft, flagship of the Russian oil industry and largest producer in Russia, has found itself in the eye of the storm. Igor Sechin, the company's chief executive and a close ally of President Putin, is considered a hardliner and is nicknamed Darth Vader, after the dark "villain" from "Star Wars".
Western sanctions were a major challenge for Rosneft as it did not have its own fleet to transport its oil by sea and relied on its customers to transport it. In short, it would have to find not only new customers for its products, but also other tankers to transport its oil.
However, as the freight rate for transporting Russian crude increased, a a veritable "ghost fleet" of tankers of unclear ownership, willing to risk sanctions to serve this lucrative new market. When it comes to India and Indian companies, few offer good alternatives to Gatik and Buena Vista.