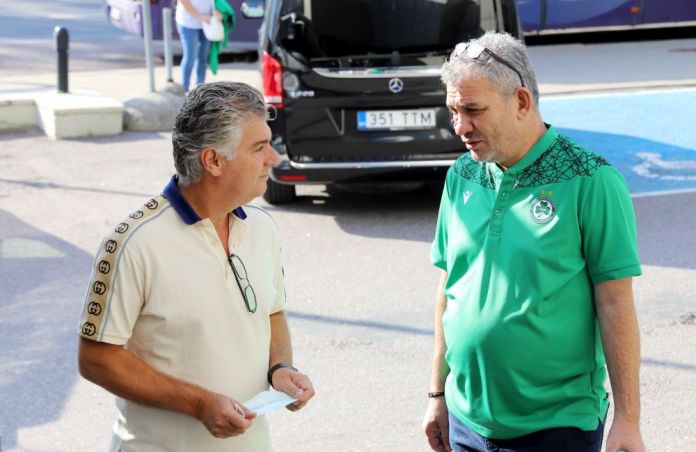 The administration of Omonia issued an announcement regarding the conclusion of the Ethics and Sports Protection Committee after the complaints of the president of Doxa, Costas Christodoulou.
Analytically:
It is with surprise that we watched the issue of the examination of the "complaint" of Mr. Christodoulou in the Committee of Ethics and Protection of Sports for alleged manipulation of our fight with Doxa.
We note that in the past, when similar disagreements or complaints arose, the Commission either rejected them or did not examine them, as there was insufficient evidence of consolidators. However, despite the fact that in the match between OMONIA and Doxa, the Commission came to the decision that there was no evidence to substantiate Doxa's allegation of manipulation, it tried to put the issue out of the "window", claiming that there was a dietary error. We consider unacceptable the fact that the Commission did not handle the OMONIA case in the same way as it handled all the other cases in which there was no evidence.
Even the essence of the finding, which was whether the match was manipulated, was disoriented with references to result alteration and the like. If the members of the Commission have decided that they will examine the correctness of the arbitral awards and after they feel that such a thing is within their competence, then let them ask us and we will provide them with countless videos with arbitral awards to decide on it.
The Commission should have respected OMONIA and not attempted to target it, for no reason. The Commission must do its job with seriousness, integrity and treating all teams in the same way.
The creation of the Committee of Ethics and Protection of Sports, as the President of the Republic of Cyprus said, was done to "clean, the stable of Augeia". We hope that the Commission will be able to carry out its work successfully, based on factual evidence and avoiding such serious mistakes.
OMONIA will continue to fight to fight corruption and the established.
Like this:
Like Loading …