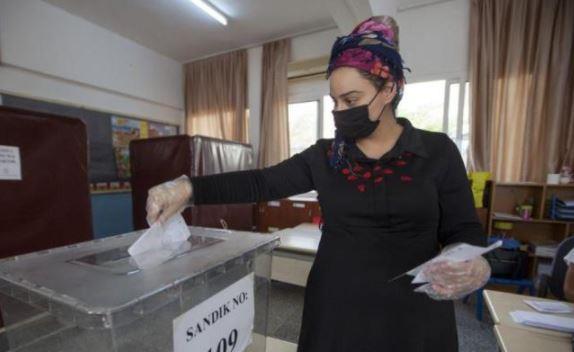 Frixos Dalitis
The Cyprus issue and the economy are the first criteria on the agenda of today's confrontation in the occupied territories for the formation of a "government". Former negotiator Ozdil Nami, who about a month ago announced his decision not to reclaim, is doing his own reading of the political scene in the occupied territories. He talks about the criteria by which the Turkish Cypriots will give their "vote" and the choices they have before them. It refers to the great differences that exist between the parties of the Right and the Left both in relation to the Cyprus issue and in relation to the Economy. According to him, strengthening the right-wing parties means strengthening the policy for two states and closer economic ties with Turkey. The left-wing parties, he explains, support the resumption of the United Nations negotiation process, but with a set timetable and an outcome-oriented approach.
He talks about the movement of abstention that has been created in the occupied territories and how the impression has prevailed that neither the Greek Cypriots nor Turkey have at the moment the required will for a solution of the Cyprus problem.
READ ALSO: What polls say in view of "MPs" in the Occupied Territories
– What is your assessment of today's match?
– Like any electoral contest, today's general "elections" are important. There is a big gap between the left and right parties, especially regarding the future manipulations in the Cyprus issue and the Economy. So, one can say that this will be a vote on the future vision of the Turkish Cypriots.
As far as the Cyprus issue is concerned, in general, the right-wing parties are all defending the policy of the two states, while the left-wing parties want to see the resumption of talks on the basis of UN parameters, but in a process with a set timetable and result.
As for the economy, the right-wing parties are pushing for stronger ties with Turkey and want to continue using the Turkish pound as the only official currency, while the Left believes that the current high inflation / devaluation of the Turkish pound is not something that can be should shoulder our Economy and would like to adopt the euro as an accounting currency gradually. Similarly, the Right believes in maintaining the current system of signing financial protocols with Turkey to receive financial support, while the Left believes that this system has proven to be flawed and needs a new system that is more reliable and less intrusive.
READ MORE IN THE FILELEFTHEROS PRESS