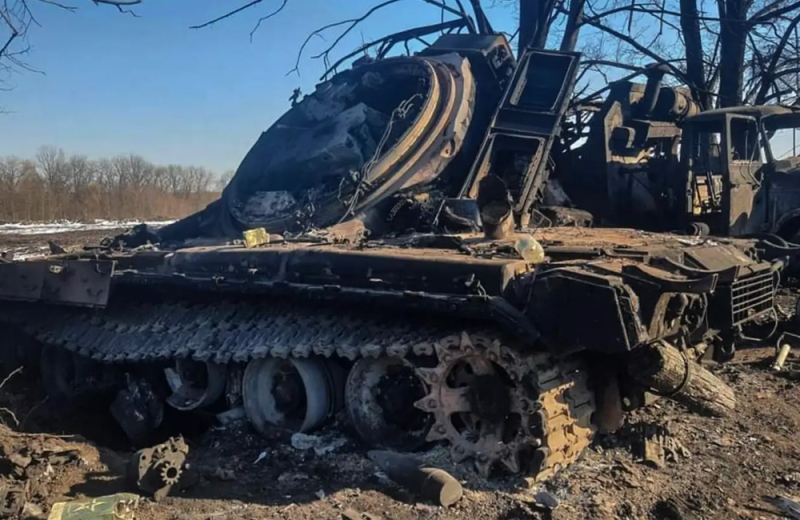 As many as 40,000 Russian soldiers have been killed, wounded or captured on the battlefield in Ukraine, a senior NATO military official has said, according to the Wall Street Journal. The same official added that the calculation was made on the basis of information provided by the Ukrainian authorities as well as information received either officially or unintentionally from Russia.
According to NATO estimates, 7,000 & # 8211; have been killed since the beginning of the Russian invasion & # 8211; 15,000 Russian soldiers. The North Atlantic Alliance, using statistical terms from previous conflicts, estimates that for every one killed, about three soldiers are injured. In this way they calculated the total number of casualties.
Russia began its invasion with about 190,000 troops. It has since brought in additional troops from Chechnya, Syria and other locations.
According to the Associated Press, the losses counted so far by Russia are equal to the 15,000 troops it has lost in ten years in Afghanistan. When on February 24 Russia launched the largest attack on European territory since the end of B & # 8217; During World War II, it seemed that Kyiv would soon "fall". However, after almost four weeks of war, Moscow is experiencing huge losses in personnel and ammunition.
Russian President Vladimir Putin's war in Ukraine has put NATO and its member states "in "On the Russian side, we realize that Putin and his close circle are absolutely in danger." reckless people. They are not interested in human life. They lie publicly to hide their military operations. "Putin has completely changed his mind about the West and he has a deep hatred for our societies, for our values, so we really consider it dangerous and that the alliance is in absolute danger," the official told CNN.