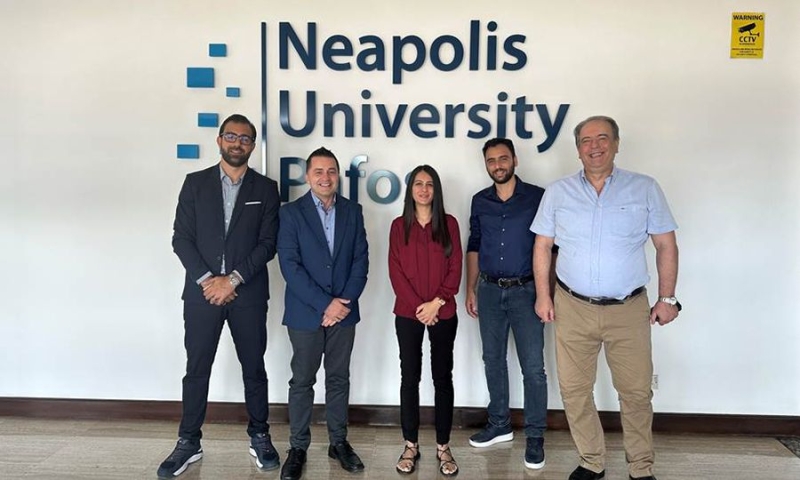 The Department of Civil Engineering at Neapolis Paphos University is pleased to announce a new partnership with KNAUF Cyprus Ltd, a leading provider of innovative building materials and sustainable construction applications. This collaboration aims to promote research, knowledge sharing and professional development in the field of structural know-how.
KNAUF Cyprus Ltd, a subsidiary of Knauf ABEE, offers certified and energy efficient dry building systems, ready-made of plasters – in the Cypriot Market while at the same time cultivating and promoting a modern energy culture in the construction industry sector.
The Partnership Agreement includes a series of initiatives that will benefit Neapolis Paphos University students and graduates, as well as construction professionals. Specifically:
• Placement and internship of students offering the first contact with the industry as well as practical experience, which will enrich their skills.
• Creation of academic works by them students with issues related to the construction industry.
• Collaboration in research projects that will focus on advanced manufacturing techniques, sustainable building materials and energy efficient solutions. This collaboration will create opportunities for cutting-edge research and development of practical solutions that will address real challenges in the construction industry.
• Support in lectures related to dry building systems, thermal insulation and sound insulation in the framework of courses of the Department of Civil Engineering.
• Organization of joint lectures/workshops/seminars of scientific, social and cultural content.
The Cooperation Agreement was signed by Asst. Professor Dr. Yannis Bellos President of the Department of Civil Engineering, on behalf of Neapolis Paphos University, and Mr. Spyridonas Pakos, General Manager, on behalf of KNAUF Cyprus Ltd.
< iframe width='300px' height='500px' src='https://www.adstorebluebird.cy/api/banner/ServeBanner?zoneId=2734' frameborder='0' scrolling='no'>