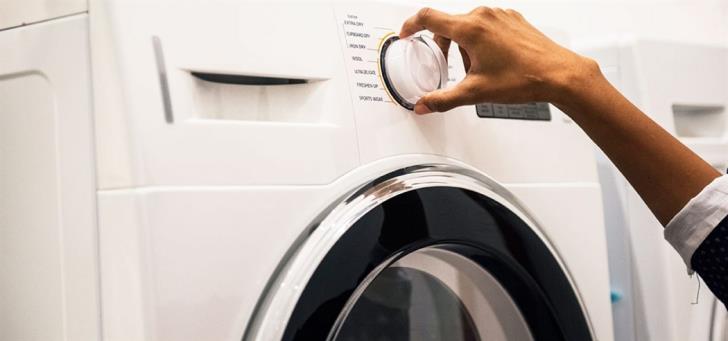 Adamos Adamou
The applications for the sponsorship plan of the Ministry of Energy for the replacement of energy-consuming electrical appliances in the homes of vulnerable households are approaching three thousand. However, apart from being of great interest, the project also collects many errors in the completion of the relevant applications by the interested parties.
According to our information, the submission of a "Pre-Approval Request" is often observed, instead of being made by the vulnerable electricity consumer himself, by another person with a kinship relationship (eg spouse, child). Such requests, as we were told by a representative of the Ministry of Energy, are inevitably rejected and must be resubmitted by the actual beneficiary.
SEE ALSO: 5 million for change of refrigerator, washing machine and air conditioners from vulnerable
There are also frequent requests from non-beneficiaries of the project, which is known to be implemented by the RES and Energy Saving Fund (EWF). As explained to us, the application, which is submitted only electronically, through the application system of the RES and FDI Fund (https://resecfund.org.cy), must be submitted by the vulnerable electricity consumer himself, ie the applicant must be the person in whose name the benefits that the plan "recognizes" are paid in order to become a beneficiary.
Beneficiaries of the plan are the vulnerable consumers of electricity, as defined in the Decree KDP. 289/2015 and can be found with other information on the website of the RES and FDI Fund. It is clarified that the beneficiaries of the project are not identified with the beneficiaries of the special electricity tariff 08 applied by the EAC.
"Pre-approval" and then purchase
To avoid unpleasant surprises, the project implementation guide invites interested parties not to proceed with the purchase of devices before submitting a "Pre-Approval Request" and receive relevant approval. Specifically, regarding the application process, in the first stage, applicants should create an account in the system of the RES and EXE Fund (https://resecfund.org.cy). Those interested can then submit a "Pre-Approval Request". The sole purpose of the "Pre-Approval Request" is to confirm to applicants, before proceeding with the purchase of electrical appliances, that they meet the criteria for inclusion in the project and that they will eventually be eligible for a grant. After the "Pre-Approval", the applicant has eight months to make purchases and then submit an application for payment of the sponsorship. Under the plan, sponsorships range from € 300 to € 600, depending on the device. Eligible appliances are refrigerators / freezers, washing machines and air conditioners of specific specifications. 5 million euros will be allocated for the purposes of the project. The plan will remain in place until the available budget is exhausted, which is expected to cover around 5,000 applications.