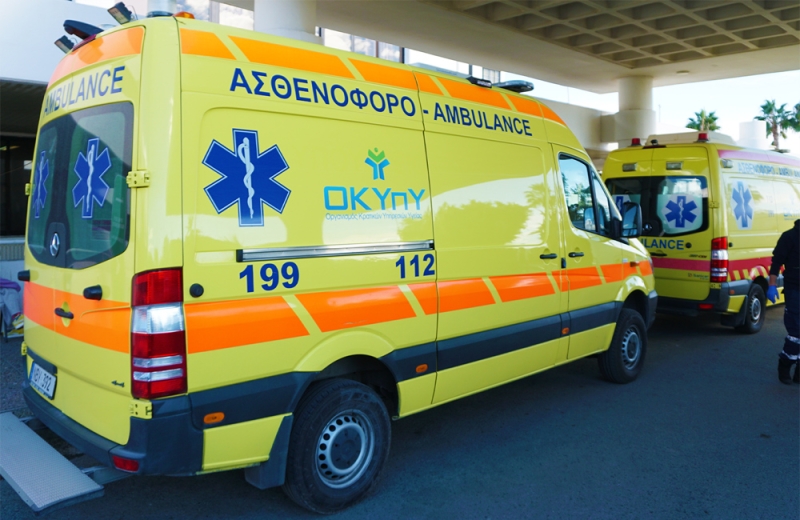 In order to reduce the response time to emergencies, life-threatening situations and for faster access of citizens living in mountainous areas, to health services, the Ambulance Service of the State Health Services Organization (OKYPY) proceeded to the creation and operation of a new Ambulance Station in the area of ​​Kykkos.
The new Ambulance Station started operating on March 21, 2022 and serves the public on a 24-hour basis. It is staffed with specialized staff, who have been trained in Emergency Prehospital Health Care.
OKYPY emphasizes the importance of the operation of this station, which is expected to serve several of the remote communities in the area and more than 2,000 inhabitants, recognizing that mainly in rescue matters every minute is a lifeline for survival.
In a statement, the Head of the Ambulance Service of OKYPY, Riana Konstantinou stressed: "The goal of the Service and the staff that staffs our ambulances, is not only not to lose any human life, but also the optimal provision of emergency pre-hospital health care to all patients under any circumstances. In this context, where necessary, we are proceeding with the upgrade of existing Ambulance Stations and/or the creation of new Stations. " to upgrade its services by prioritizing the health and safety of the people of Pancypria.
number of units by proportion of population, geographical distribution and maximum response time of ambulances.
*** link: https://shso.org.cy/diefthynsi-asthenoforon/