POWERED BY:
13:52 Wednesday
March 16, 2022 INSIDER • GOAL • IN-CYPRUS • PROPERTY • CYPRUS-IS • CAREER LIKE • GOING OUT • XRYSES SYNTAGES • ACTIVE • PHILGROUP NEWS & nbsp; SOCIETY & nbsp; INSIDER & nbsp; OPINIONS & nbsp; GOING OUT & nbsp; CULTURE & nbsp; SPORTS & nbsp; AUTO & nbsp; GOOD LIFE & nbsp; USEFUL & nbsp; PRINTED EDITION & nbsp;
ARCHIKIEIDISEISPOLITIKITOPIKAPARASKINIOMEDIAELLADAKOSMOSEPISTIMIPERIVALLONTECHNOLOGIASYNENTEFXEISCHRYSES ETAIREIESKOINONIAEIDISEISKYPROS OF CHTHESANAGNOSTI HAVE LOGOEPISTOLESSYNENTEFXEISDIMOFILI IN INTERNETVIDEOSAFIEROMATAADVERTORIALINSIDEREPICHEIRISEISKYPROSBRAND VOICECAPITALFORBESBLOOMBERG OPINIONPROTAGONISTESKAFTI GRAMMICHRYSES ETAIREIESKARIERAAPOPSEISARTHRA IN "F" INTERVENTION IN "F" MESSAGE YOUR SKITSAO WORLD TWITTERGOING OUTTHINGS TO DOCINEMAMOUSIKIESTIATORIABAR/CAFETV ODIGOSTILEORASIPOLITISMOSKYPROSKOSMOSKRITIKESEKDILOSEISPROSOPAATHLITIKAPODOSFAIROMPASKETPARASKINIAELLADADIETHNIALLA SPORAPOPSEISSKITSOVIDEOSAUTONEAPAROUSIASIAPOSTOLESAGONESKALI ZOIFGEIADIATROFIEF ZINASTRACHRYSES SYNTAGESSYNTAGES SEFVIMA VIMACHRISIMAFARMAKEIAGIATROIAERODROMIALIMANIATILEFONAOPAPKAIROSSYNALLAGMALACHEIAAPPSPROSFORESENTYPI EDITION POLITIKITOPIKAPARASKINIOMEDIAELLADAKOSMOSEPISTIMIPERIVALLONTECHNOLOGIASYNENTEFXEISCHRYSES COMPANIES EIDISEISKYPROS OF CHTHESANAGNOSTI HAVE LOGOEPISTOLESSYNENTEFXEISDIMOFILI THE INTERN ETVIDEOSAFIEROMATAADVERTORIAL EPICHEIRISEISKYPROSBRAND VOICECAPITALFORBESBLOOMBERG OPINIONPROTAGONISTESKAFTI GRAMMICHRYSES ETAIREIESKARIERA ARTICLES IN "F" INTERVENTION IN "F" MESSAGE YOUR SKITSAO WORLD OF TWITTER THINGS TO DOCINEMAMOUSIKIESTIATORIABAR/CAFETV ODIGOSTILEORASI KYPROSKOSMOSKRITIKESEKDILOSEISPROSOPA PODOSFAIROMPASKETPARASKINIAELLADADIETHNIALLA SPORAPOPSEISSKITSOVIDEOS NEAPAROUSIASIAPOSTOLESAGONES YGEIADIATROFIEF ZINASTRACHRYSES SYNTAGESSYNTAGES SEFVIMA STEP FARMAKEIAGIATROIAERODROMIALIMANIATILEFONAOPAPKAIROSSYNALLAGMALACHEIAAPPSPROSFORES ENTERPRISES LTD BRAND VOICE CAPITAL FORBES BLOOMBERG OPINION PROTAGONISTS HOT LINE GOLDEN CAREER COMPANIES
ΑΠΟΚΛΕΙΣΤΙΚΗ ΣΥΝΕΡΓΑΣΙΑ
TOGETHER WITH
Powered by
Next Previous New appointments and replacements by the Minister HOME • INSIDER • CYPRUS • New appointments and replacements by the Minister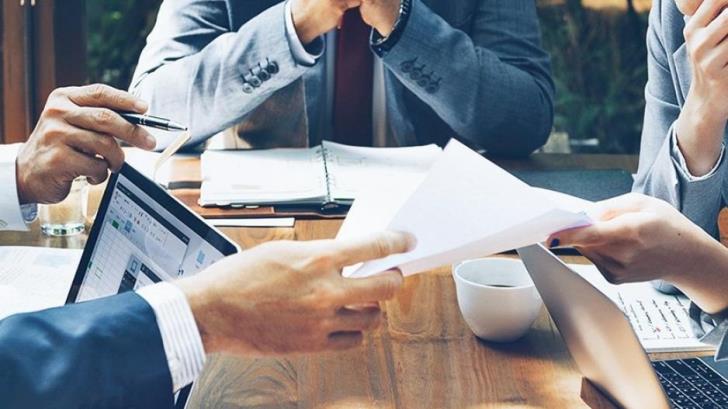 & nbsp & nbspInsider/ΓΤΠ & nbsp; & nbsp;
The Council of Ministers made new appointments to Authorities as well as replacements.
The new appointments
• & nbsp; & nbsp; & nbsp; & nbsp; & nbsp; & nbsp; Senior Management of the Cyprus Energy Regulatory Authority, member of Neophytos Hadjigeorgiou for a period of seven (7) years.
• & nbsp; & nbsp; & nbsp; & nbsp; & nbsp; & nbsp; Council for Plant Protection Products and Biocides for a period of three years from the date of publication of the Decision in the Official Gazette of the Republic. President & nbsp; Dr. Androula Georgiou, members & nbsp; Panagiota Sophocleous, Lysandros Lysandridis, Niovi Papasavva, Andreas Chatzigeorgiou, Despo Christodoulou, Dr. Maria Vassiliou, Dr. Maria Orfanou, Konstantis Spanassis, and Marina Xenophontos.
The replacements
• & nbsp; & nbsp; & nbsp; & nbsp; & nbsp; & nbsp; Paphos District Waste Disposal or Utilization Council, member & nbsp; Kyriakos Hadjivasilis, Mayor of Geroskipou, to replace the late Michalis Pavlidis.
• & nbsp; & nbsp; & nbsp; & nbsp; & nbsp; & nbsp; & nbsp; Council for the Utilization of Landfills or Utilization of Domestic Waste of the District of Nicosia, member Neophytos Papalazarou, Mayor of Geri, replacing Ms. Fotoula Hatzipapa.