Investors also worry about Western Alliance, Zions Bancorp and Comerica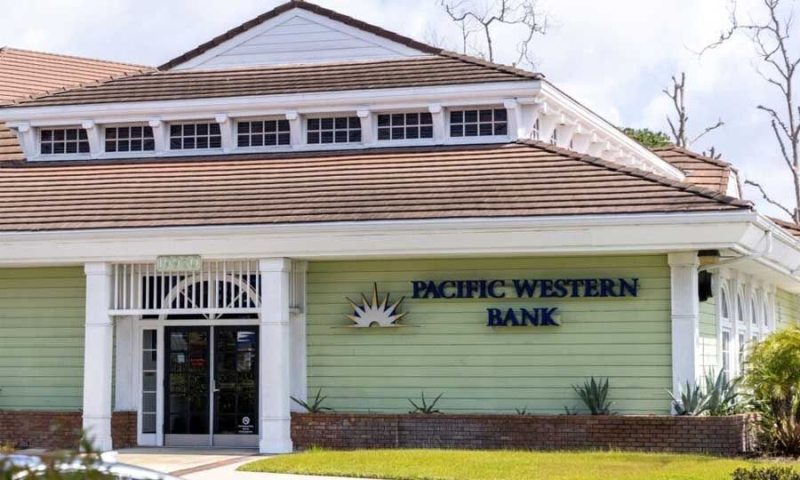 Photo: Reuters
BLOOMBERG, REUTERS
Despite the systematic efforts of the American supervisory authorities, the banking crisis continues in the USA, with PacWest being the next one in search of a buyer and stating that it is already in contact with potential partners and investors. The price of its share collapsed yesterday by 50%, while since last month it has announced that during the first quarter of the year its deposits decreased by more than 5 billion dollars. However, the shares of other small or regional banks are falling at the same time which, like PacWest, exhibit similar pathologies or idiosyncrasies to Silicon Valley and the other banks that collapsed since March.
It was preceded a few days ago by the intervention of the American Federal Deposit Insurance Agency, which took control of the regional bank First Republic and sold it to the largest American bank, JPMorgan Chase. But it was also preceded six weeks ago by PacWest's announcement that it received a capital boost and raised $1.4 billion through a line of credit from investment firm Atlas SP Partners. Meanwhile, shares in Western Alliance fell 25%, which has also worried investors after the collapse of three US banks. Shares of Zions Bancorp and Comerica also fell by about 10%.
PacWest in particular has attracted negative publicity because of some similarities to Silicon Valley, the regional bank that primarily financed tech startups that collapsed in March, sending a domino effect on the U.S. banking sector. PacWest had significant exposure to technology companies, a large percentage of its deposits were uninsured, and like a large number of banks it had accumulated in its portfolio a large volume of bonds and securities that have lost some of their value after aggressive interest rate hikes.
Last month it announced that its deposits fell by $5 billion during the first quarter, but said it has since halted outflows and recorded inflows of $1 billion since March. At the beginning of the week, it also announced that deposits totaled $28 billion, an amount clearly smaller than that of both Silicon Valley Bank and First Republic. According to its relevant announcements, 75% of its deposits are covered by the federal deposit insurance system, while its share price has lost a total of 77% of its value since the beginning of March.
During in the first quarter, it recorded, after all, a net loss of $1.21 billion, while it estimates that the loss in its portfolio of bonds and securities amounts to $860 million. Moreover, it is worrying its investors and creditors that more than 75% of its lending concerns real estate, as loans for the purchase of real estate carry a high risk of non-service during periods of interest rate increases. Just 8% of its loan portfolio is in companies that invest in unlisted companies.